Funding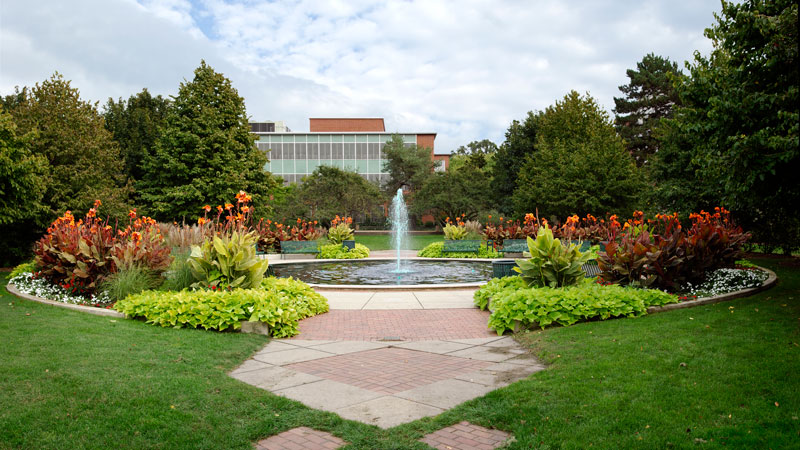 The Department of Geography, Environment, and Spatial Sciences offers a variety of scholarships and funding sources for undergraduate and graduate students. 
The de Blij Geography Scholars
Instituted in 2013 by Harm de Blij and supported by other major donors to award scholarships to promising first-year students who choose to major in Geography at Michigan State University.
Owen Gregg Endowment for Global Climate Change Research ($1000)
Established in 2012 to support global climate change science research in the MSU Department of Geography. Undergraduate majors or graduate students in Geography pursuing studies that make significant progress toward understanding climate change, its causes, and impacts are eligible to apply. 
Geography at MSU Fund
Established in 2001 to promote the MSU Department of Geography, including related advertising, fundraising, travel, and similar expenses.
Geography Literacy Fund
To promote the field of Geography to students

James Potchen Awards in Geography for Graduate and Undergraduate Students ($1000 each)
Established in 2008 by Harm de Blij to fund yearly cash awards for one outstanding graduate and one undergraduate student who has demonstrated exceptional leadership and service to the Department of Geography, Environment, and Spatial Sciences. The students will have shown remarkable professionalism and leadership skills in activities within both the department and the campus community.
Geography Field Experience Fund
Established in 2001 to fund student field experiences, including field trips, primary data collection, course-related field experience, and transportation and lodging expenses.
GTU/Geography Endowment Fund
Established in 1999 by Robert and Dorothy Thomas to fund geography-related student activities.
Harold A. "Duke" Winters Scholarship ($500)
Provides financial support to an Environmental Geography major at the Junior level, with a special interest in the depositional landforms associated with continental glaciation. 
Ian Matley Memorial Fund
Established to bring guest speakers to campus to enrich the geographic education of students and faculty.
Jay R. Harman Undergraduate Scholarship in Geography
To support undergraduate study in Geography at MSU.
Marjorie and Lawrence Sommers Geography Graduate Fellowship for International Research & Travel ($1500)
A graduate fellowship to be awarded yearly for Masters or Ph.D. students to support international research and travel within the next 12 months.
Michael Graff Dissertation Completion Award ($2000)
An award available to graduate students working on completing their dissertation.
Dan Jacobson Memorial Scholarship ($500)
Awarded to an outstanding student at the Junior level, majoring in Human or Economic Geography interested in the cultural geographies of Native Americans, other marginalized groups, and geography education.