Discover how a degree in Geography, Environment and Spatial Sciences from MSU will put you on the map!
LEARN MORE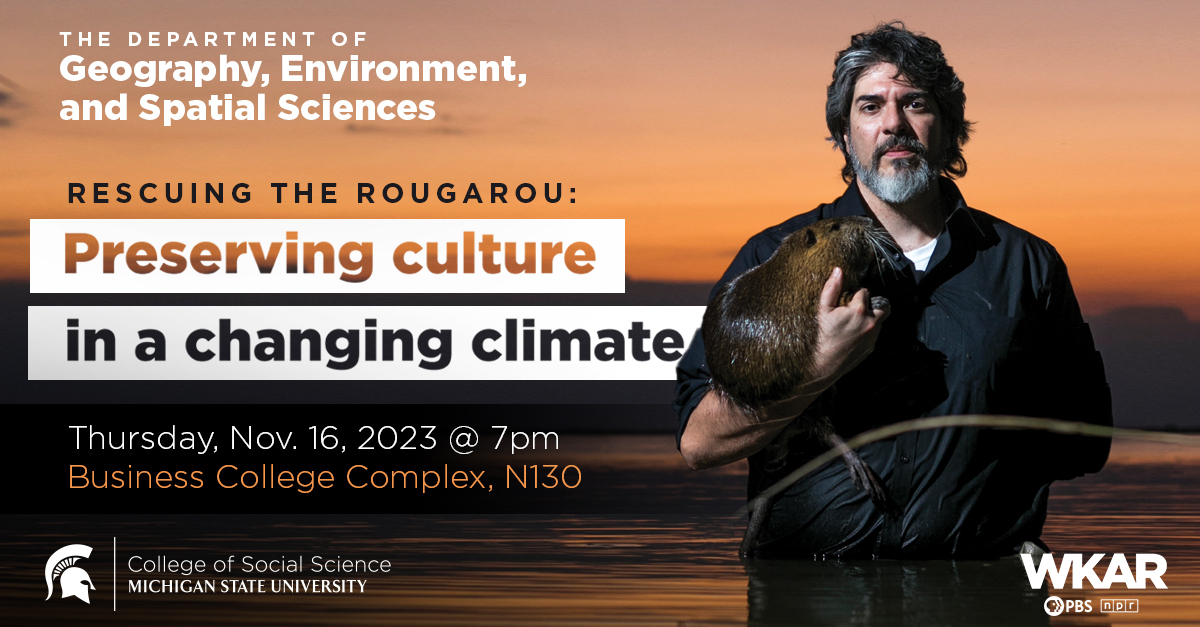 Celebrate Geography Awareness Week at MSU
Join us on Thursday, November 16, 2023, at 7:00 p.m. for a special presentation by Cajun folklorist and environmental activist Jonathan Foret entitled "Rescuing the Rougarou: Preserving Culture in a Changing Climate." The event will explore the challenges of sustaining the traditional cultures of coastal Louisiana for future generations in the face of land loss and climate migration.
Click here to learn more about this and other engaging events scheduled for Geography Awareness Week (November 13-17, 2023).
2023 Spartan Geographer
The 2023 Spartan Geographer is now available! Read the latest updates from the MSU Department of Geography, Environment and Spatial Sciences.