CGCEO Spring Research Seminar | Geoffrey Henebry
Wed, February 9, 2022 1:00 PM at Virtual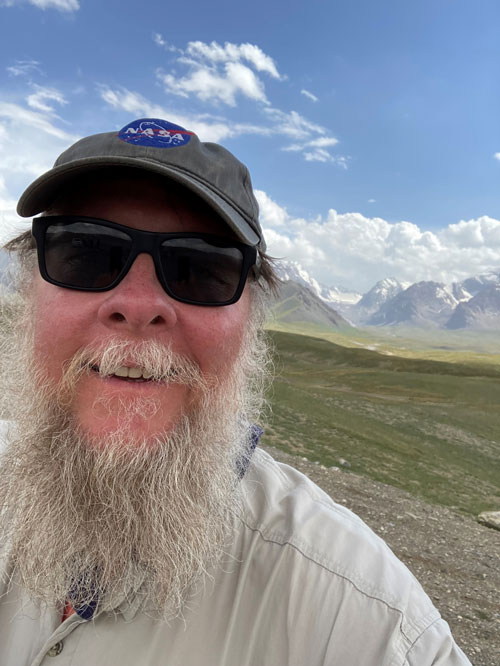 Join the Center for Global Change and Earth Observation as they kick off their Spring Research Seminar Series. This first session of the semester will feature Geography professor Dr. Geoffrey Henebry. Dr. Henebry will share a presentation entitled "Observing Montane Agropastoralism Amidst Environmental Changes and Social Transitions: Scenes from Rural Kyrgyzstan." 
The mountain pastures of rural Kyrgyzstan have been grazed for centuries using vertical transhumance: the seasonal movement of herds from lower elevation winter pastures to higher, more distant spring/fall and summer pastures. Dr. Henebry will discuss his team's ongoing research supported by the NASA Land Cover Land Use Change program, their July 2021 field campaign, and results from analysis of high spatio-temporal resolution time series acquired during 2018-2020 by VENµS, a French-Israeli earth observation mission.
Geoffrey M. Henebry is a Professor in the Department of Geography, Environment, and Spatial Sciences and the Center for Global Change and Earth Observations at Michigan State University. Dr. Henebry is a broadly trained environmental scientist specializing in interdisciplinary research. 
All are welcome. Please register in advance at: https://bit.ly/33Q0ZxD