Triple G Colloquium Series: Dr. Gabrielle Wong-Parodi
Fri, January 21, 2022 4:00 PM at Virtual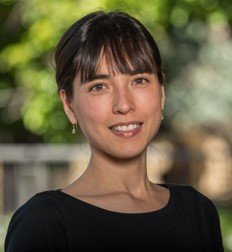 Join the MSU Geography Graduate Group (Triple G) on Friday, January 21, 2022, as they kick off their Spring 2022 Colloquium series. The first event will feature Dr. Gabrielle Wong-Parodi. Dr. Wong-Parodi is an Assistant Professor with the Department of Earth System Science at Stanford University and her presentation will focus on her work on community and individual decision-making in response to climate hazards.
Title: 
Understanding the Drivers and Consequences of Personal Adaptation to Environmental Extremes
Abstract: 
People's experience with escalating environmental extremes and what they believe is causing it may direct personal adaptation, and perhaps even pro-environmental behaviors. The unprecedented scope of extremes, however, may make it difficult for people to adapt, particularly for those who have access to fewer resources. This talk reports on a current project, Our Communities, assessing the impact of technology and communications-based interventions on reductions in exposure to wildfire smoke and associated health risks over time in California, especially among low-income hard-to-reach populations in a behaviorally realistic context. The discussion will also review the identification of affordable and actionable intervention steps for individuals and communities, and inform policies, programs, and risk communication strategies for community partners, local governments, and local/state agencies that are behaviorally realistic for the hard-to-reach communities they serve.
Registration:
Please register in advance at tinyurl.com/GGG-Jan22.