Proposal Defense Notice: Jen Fry
Tue, December 7, 2021 1:00 PM at Virtual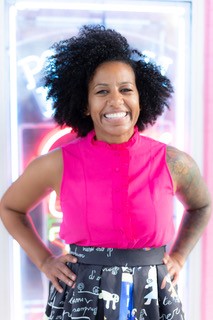 Ph.D. student Jen Fry will defend her dissertation proposal as follows:
Title: Black, Set, Spike: Racial Experiences of Professional Black Volleyball Players in Europe
Day and Date: Tuesday, Dec 7, 2021
Time: 1:00-3:00 p.m. (EST)
Location: Virtual
A copy of the dissertation being proposed can be obtained by emailing jenfry@msu.edu. The defense will consist of two steps:
First step
Members of the Department (including faculty, students, and staff) are invited to join an uninterrupted presentation by the student summarizing the dissertation proposal, and a subsequent questioning session. The session will be moderated by the advisor.
​Guidance Committee:
Kyle Evered, Co-Chair
Akilah Carter-Francique, Co-Chair- San Jose State University, Executive Director, Institute for the Study of Sport, Society and Social Change, Associate Professor, Department of African American Studies
Alan Arbogast, Geography
Billy Hawkins-University of Houston, Professor