MSU SWIG Program | Afghanistan: Security, Gender, and Development 2001-2021 with Dr. Jennifer Fluri
Fri, October 29, 2021 2:00 PM - Fri, October 29, 2021 3:30 PM at Virtual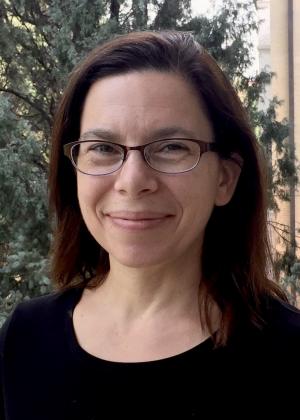 A recording of this past event is available here. 
Join the MSU Supporting Women in Geography (SWIG) group on Friday, October 29, 2021, at 2:00 PM for a presentation by Dr. Jennifer Fluri. Dr. Fluri is a feminist political geographer concentrating on conflict, security, and aid/development in South and Southwest Asia, and currently a Department Chair and Professor of Geography at the University of Colorado Boulder. Dr. Fluri will be the inaugural SWIG speaker. This event is co-sponsored by the Department of Geography, Environment, and Spatial Sciences, Visiting International Professional Program (MSU VIPP), and Asian Studies Center, with support from the Center of Gender in Global Context at MSU. Please register in advance at the link below.
Overview: 
This presentation provides an overview of the US-led economic development projects and programs in Afghanistan that focused on increasing women's education, political and economic participation in society. This overview includes a critical examination of the challenges, opportunities, and failures of these interventions and the limited opportunities for women in Taliban-controlled contemporary Afghanistan.
Bio:
Jennifer L. Fluri is Professor and Chair of the Department of Geography at the University of Colorado-Boulder. She is a political geographer interested in gender, geopolitics, international assistance, economic development, and conflict in Afghanistan. She has published over thirty peer-reviewed journal articles and book chapters. Her publications also include three co-authored books and one co-edited book. She is the co-author of The Carpetbaggers of Kabul and other American-Afghan Entanglements, published in 2017 by University of Georgia Press as part of the Geographies of Social Justice series. She is one of four co-authors of the 2017 book Feminist Spaces: Gender and Geography in a Global Context published by Routledge and co-author of Engendering Development: Capitalism and Inequality in the Global Economy. She is also a co-editor of Critical Geographies of Migration Handbook, published in 2019 by Edward Elgar Press. Her current research project examines gender, security, and development in Afghanistan with a focus on Afghan women's leadership. This project has been funded by the National Science Foundation. She is the co-editor of the Gender, Feminism and Geography book series at West Virginia University Press, and she serves on the editorial board for the journal of Political Geography and the Journal of Cultural Geography. She received a Fulbright Fellowship in 2020 to examine the experiences of young Afghans seeking higher education in India and will begin this project in 2022. In Colorado, she co-directs the CU-Boulder Affordable Housing Research Initiative (www.colorado.edu/bahri), a community-based service-research project that provides information for individuals and organizations seeking, living in, or caring about affordable housing.
Please register in advance for this online event at https://msu.zoom.us/webinar/register/WN_bIg6y99xSWG0dhDJ369JLA.
You may also submit a question in advance. 
Questions about SWIG or this event can be directed to Gabriela Shirkey (SWIG graduate student leader) and/or Guo Chen (SWIG faculty advisor).