Dr. Igor Z. Vojnovic
Faculty
Urban-Economic Geography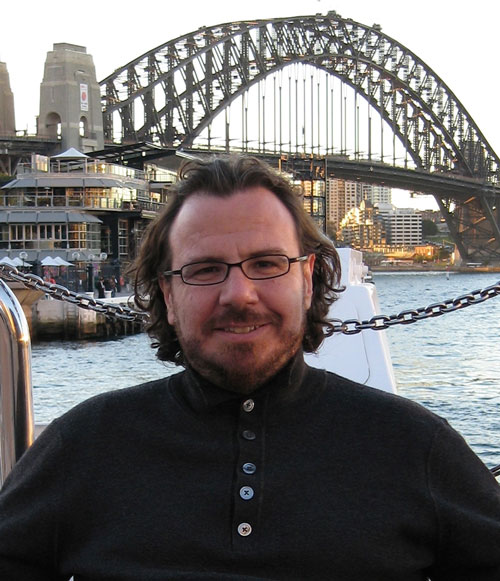 Professor
Interim Director, Global Urban Studies Program
Geography, Environment, and Spatial Sciences
Global Urban Studies Program
Geography Building
673 Auditorium Road, Room 127
East Lansing, MI 48824
517-355-7718
AREA OF STUDY
Urban development and redevelopment, infrastructure investment, urban design.
---
BIOGRAPHY
Dr. Vojnovic graduated from the University of Toronto (MScPl, Ph.D.) specializing in infrastructure subsidies, infrastructure investment, and resulting impacts on urban form. In addition to his appointment in Geography, Dr. Vojnovic is an Adjunct Associate Professor in the School of Planning, Design, and Construction and he is also affiliated with the Global Urban Studies Program. Before coming to MSU, he taught in departments of Public Policy, Urban Planning, Urban Design, and Geography at the University of Toronto, Syracuse University, Dalhousie University, and Texas A&M University. Dr. Vojnovic has also worked in government and in private consulting as an urban policy researcher and analyst.
---
RESEARCH INTERESTS
One of Dr. Vojnovic's main areas of research interest focuses on urban development and redevelopment processes, involving a range of issues, including infrastructure investment, urban design, and the economic and environmental impacts of urban form. This research involves both suburbanization and inner-city redevelopment processes within a number of North American urban contexts, including mid-sized cities (such as Halifax, Abbotsford, and Lansing) and large urban centers (such as Toronto, Houston, and Detroit). Dr. Vojnovic also studies urban and regional governance strategies within both Canadian and U.S. contexts, including local taxation, service delivery, and municipal restructuring (such as municipal consolidation and service downloading). This research has been published in journals such as 
Environment and Planning A
, 
Environment and Planning B: Planning and Design
, 
Urban Geography
, 
Journal of Urban Affairs
, 
Geografiska Annaler
, 
GeoJournal, and Environmental Conservation
.
---