Teng Zhang
Graduate Students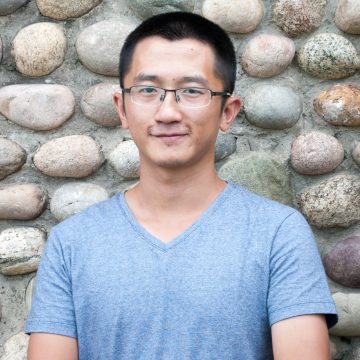 Department of Geography, Environment, and Spatial Sciences
Geography Building
673 Auditorium Road
East Lansing, MI 48824
AREAS OF INTEREST
Urban and Economic Geography
---
RESEARCH SYNOPSIS
Teng joined the program in 2016. His study interests are urban and economic geography. He approaches these fields through quantitative ways, especially via spatial analysis and econometric. In particular, he works on the geography of retail, restaurant service in urban areas, and the institutional and infrastructural factors that affect it.
His previous researches include economic agglomeration and relocation, its environmental effect, the effects of environmental regulation, and urban work units (danwei). By far, all of his research areas are in China.
Teng also likes to collect data via website crawler, and use GIS, Python or R to visualize the geographic pattern of economic and urban geographic phenomenon. He is also building his personal website: https://stormocean.github.io/.
When he has money, he loves to travel and visit different kinds of human settlements (metropolis, village, slum, etc.). He keeps visiting at least five counties each year.
Prior to his Ph.D. study in Geography at MSU, he was a market research analyst in Jones Lang LaSalle, focusing on shopping malls, office buildings, and warehouses.
---