Ryan Shadbolt (he/him)
Academic Staff
Physical Geography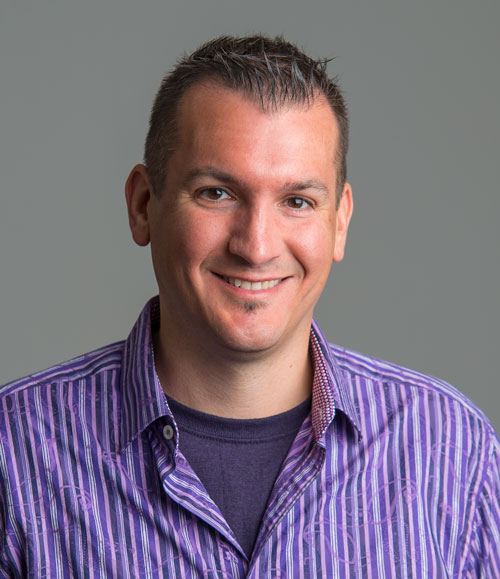 Academic Specialist - Advisor
Instructor & Undergraduate Academic Advisor
Geography, Environment, and Spatial Sciences
Geography Building
673 Auditorium Rd., Room 104
East Lansing, MI 48824
517-353-9875
BIOGRAPHY
I am a Michigander, who grew up in a blue-collar community, & was a first-generation college student. Having always loved geography & weather, I completed an Earth Science BS degree at Central Michigan University (2001), followed by a Geography MA degree at MSU (2003), & Geography PhD degree at MSU (2009). My job titles have since included: Postdoctoral Research Associate at MSU (2009-11), Instructor at Central Michigan University (2011-17), & Assistant Professor of Atmospheric & Climate Science at Northland College (2017-19). In 2019 I returned to MSU with an appointment split between teaching & academic advising. In 2022-23 I received the Walter & Pauline Adams Academy Fellowship for Instructional Excellence & Innovation.
---
AREAS OF INTEREST
Meteorology & Climatology, Academic Advising, Scholarship of Teaching & Learning (SoTL)
---
SCHEDULING ADVISING APPOINTMENTS
INSTRUCTIONS FOR SCHEDULING AN ACADEMIC ADVISING APPOINTMENT:
(1) Sign in to https://student.msu.edu/splash.html.
(2) Navigate Student Homepage > Academic Progress > Advising/Tutoring Appointments & click Create New Appointment. Complete the following fields in the New Appointment section.
(2.1) Category: select Advising.
(2.2) Advising/Tutoring Unit: select College of Social Science
(2.3) Appointment Reason: choose one from: 0080 Economic Geography, 0100 Environmental Geography, 0124 Geographic Information Science, 0126 Environment & Health Minor, 0148 Human Geography, 0494 Geography, 0560 Atmospheric & Climate Science, 0561 Professional GIS Certificate, 0697 Climate Science, or 1889 NSO GEO.
(2.4) Appointment Duration: select 30 minutes.
(2.5) Additional Information: enter more details to assist academic advisor.
(2.6) Appointment Type: select Zoom Appointment.
(2.7) Click Select Advisor: select Ryan Shadbolt.
(2.8) View Advisor/Tutor name & Location. Use Next Days link to see more available dates.
(2.9) For date displayed, click Time Selected to select time.
(2.10) Click Select Time. You will be returned to Advising Appointment page. At bottom of page, review advisor/tutor name, location, & any notes from the advisor/tutor before booking the appointment.
(2.11) Click Book it! An email confirmation will follow.
---