Dr. Randall Schaetzl
Faculty
Physical Geography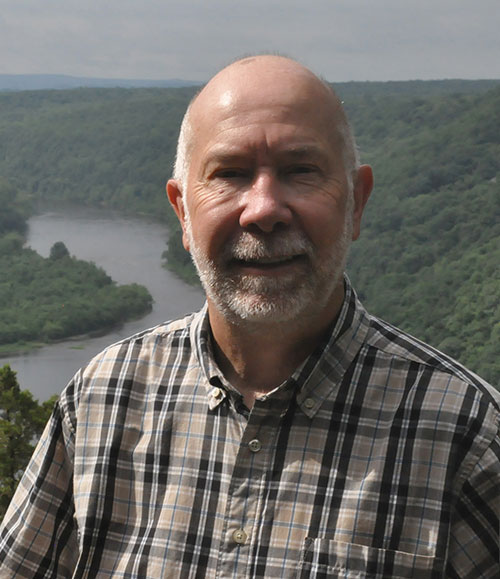 University Distinguished Professor
Geography, Environment, and Spatial Sciences
Geography Building
673 Auditorium Road, Room 128
East Lansing, MI 48824
517-353-7726
AREA OF STUDY
Soils geomorphology and glacial landforms, primarily in the Great Lakes region.
---
BIOGRAPHY
Randy Schaetzl grew up on a dairy farm in Wisconsin and has been close to the physical environment ever since. His academic training has been entirely within Geography, and at Midwestern schools (Wisconsin, Kansas, Illinois). Randy came to MSU in 1987, deeming it at the time his "dream job," and has been a professor here ever since. He has become a devoted and loyal Spartan. Randy lives in Okemos with his wife and three daughters, where they tend to their suburban farm and garden. His interests include gardening, camping, hiking, the Tour de France, and of course, Spartan football. Go green!
---
PUBLICATIONS
Randy's research interests span the field of physical geography, but with a focus on soils, geomorphology, and to a lesser extent, vegetation systems. Much of his recent work has been on the mapping of surficial deposits, e.g., loess, glacial landforms, paleolakes, and physiographic regions. He is a firm believer in the value of fieldwork in physical geography and is in the field for much of each summer season. His work is highly spatial and usually involves GIS data, analyses, applications and approaches, and many of the resultant research products are new and innovative maps. Randy very much enjoys working with students on research projects, both as their direct graduate advisor and in teacher-classroom situations.
---
LINKS
https://people.geo.msu.edu/schaetzl
---