Dr. Alan F. Arbogast
Faculty
Physical Geography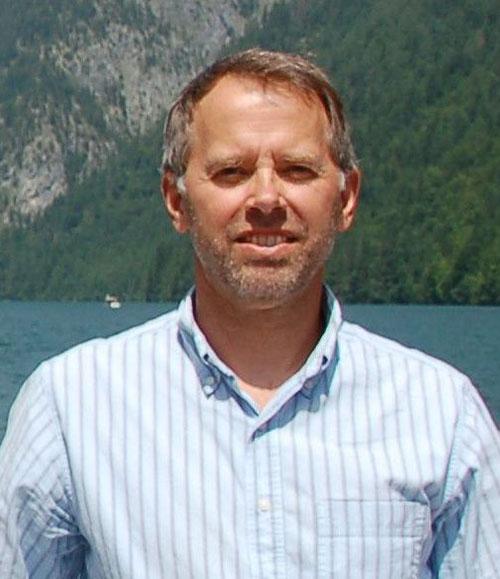 Geography, Environment, and Spatial Sciences
Geography Building
673 Auditorium Road, Room 125
East Lansing, MI 48824
517-353-1685
AREA OF STUDY
Physical geography. Quaternary landscape evolution, particularly sand dune evolution near Lake Michigan.
---
BIOGRAPHY
Alan Arbogast is a professor and former chair of the MSU Department of Geography, Environment, and Spatial Sciences and  Dr. Arbogast is a physical geographer specializing on Late-Quaternary landscape evolution of eolian and fluvial environments. He obtained his PhD from the University of Kansas in 1995 and began working at MSU the same year.  Although Alan has worked extensively in the Great Plains, most of his work has focused on the Great Lake region.
---
RESEARCH INTERESTS
He is best known for his research on the geomorphic history of coastal sand dunes along Lake Michigan. This work has demonstrated that the dunes are much younger than originally thought and that they have grown episodically through time. Activation cycles are likely related to lake level fluctuations and, perhaps, drought episodes. Alan has also conducted research on dune fields within the interior of Michigan, as well as the evolution of the upper Muskegon river valley. His research has been funded by the National Science Foundation and the State of Michigan and he is a member of the Quaternary Landscapes Research Group at MSU. In addition to his research, Dr. Arbogast teaches a variety of courses at MSU, with the majority related to physical geography and geomorphology. In an effort to reach a much broader audience, he recently authored the 4th edition of the textbook Discovering Physical Geography, which is published by John Wiley and Sons, Inc. This text is currently being used by over 60 colleges and universities around the country.
---
LINKS
https://people.geo.msu.edu/arbogast
---