Geography Awareness Week event to focus on climate change, Cajun culture, and swamp monsters
November 10, 2023 - Diane Huhn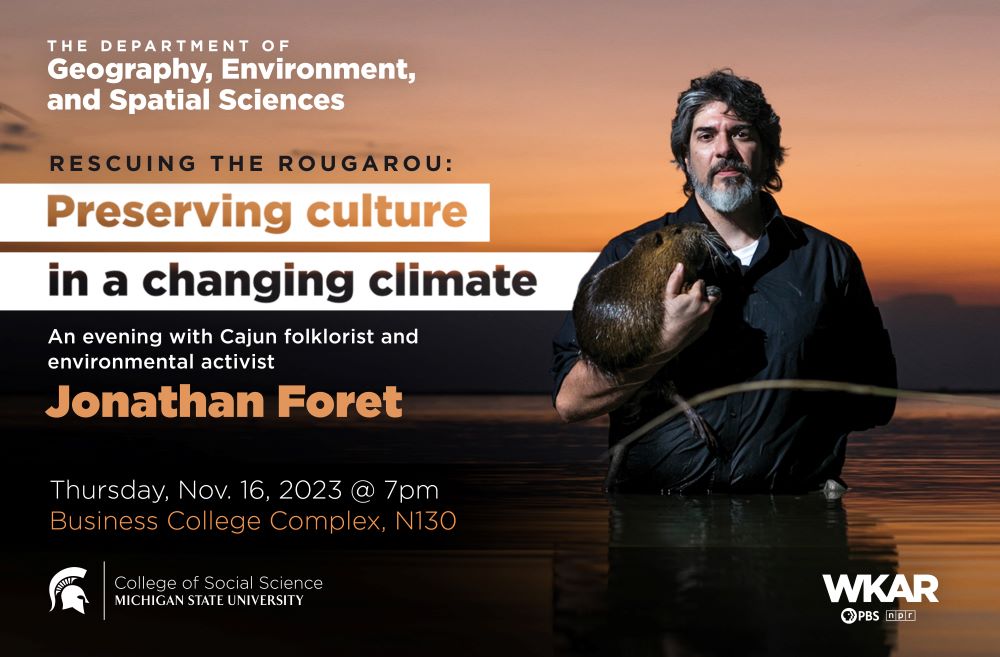 As Hurricane Ida entered the Gulf of Mexico in late August 2021, Jonathan Foret was on edge but felt mentally prepared about what to expect from the storm. Having grown up in the small bayou community of Chauvin, Louisiana, hurricanes were nothing new to Foret. What was new, however, was the sheer magnitude of the destruction that Ida's 150 mph winds left in its wake.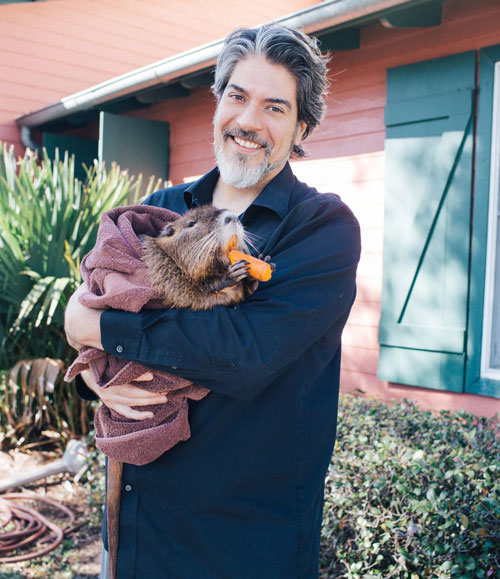 "This was unlike any storm that we have ever experienced here. As residents of southern Louisiana, we're good at hurricanes, but this was different," said Foret, director of the South Louisiana Wetlands Discovery Center, a nonprofit located in Houma, LA, that works to revolutionize how people think, teach, and learn about Louisiana's disappearing coast. Hurricane Ida slammed Louisiana as a Category 4 storm, bringing catastrophic damage to Chauvin and other coastal communities across the state and beyond as it made its way through the mid-Atlantic, New England, and even into Canada. The deadly and extremely destructive storm became the second-most damaging and intense hurricane on record to make landfall in Louisiana, just behind Hurricane Katrina in 2005.
"We talk about Bayou residents as being resilient—about building back, being stronger, taking the next storm and the next and staying here. We've done it so many times before," explained Foret. "But what if, at some point, being resilient means figuring out a way to maintain the culture and heritage that makes our communities so special while not putting ourselves in harm's way? Because as our climate continues to change, we need to face the reality that these storms are going to happen again and again, and with a greater level of devastation."
Foret will explore these and other questions during a special presentation entitled "Rescuing the Rougarou: Preserving Culture in a Changing Climate" on Thursday, November 16, 2023, at 7:00 p.m. at the Eli Broad College of Business. The free and public event, organized to coincide with the annual celebration of Geography Awareness Week, will be hosted by the Department of Geography, Environment and Spatial Science at Michigan State University and sponsored by the College of Social Science and WKAR. Established by a presidential proclamation more than 35 years ago, this public awareness program is celebrated each third week of November and encourages citizens, young and old, to think and learn about the significance of place and how we affect and are affected by it.
"For the past decade, we've organized a variety of activities during Geography Awareness Week. Not only do we want to celebrate our love and excitement for the discipline, but it's a great opportunity to highlight the numerous career paths offered within the field and demonstrate just how much our daily lives are impacted by people, space, and place," said Ashton Shortridge, department chair and professor of Geography. "We are particularly excited to welcome Jonathan Foret to explore this year's theme, which happens to be the power of place." To geographers, place is defined as a space that has been made meaningful by people and connections. "Given his experiences living in and growing up in a tight-knit coastal community, Jonathan will certainly offer a unique perspective of place and what it means to contemplate the physical loss of that place."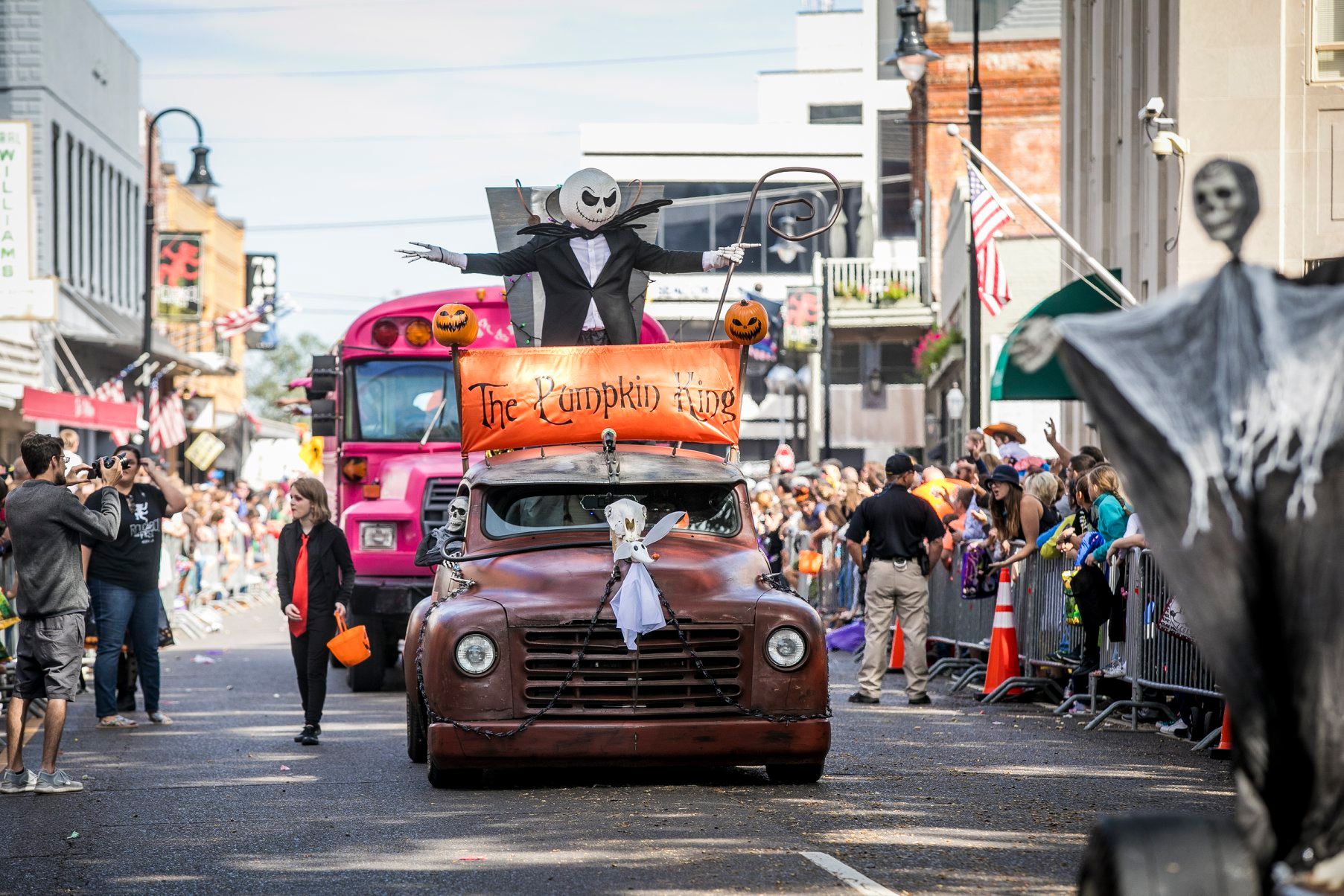 In addition to directing the day-to-day operations of a nonprofit dedicated to revolutionizing how people think, teach, and learn about Louisiana's disappearing coast, Foret is the founder and guiding force behind the Rougarou Fest. Now in its 12th year, this award-winning, family-friendly festival with a spooky flair celebrates the rich folklore that exists along the bayous of Southeast Louisiana. It showcases live music, cultural activities, children's activities, Cajun food, and the Krewe Ga Rou parade and was recently named the 2023 Festival of the Year by the Louisiana Travel Association. "Rougarou Fest is designed to increase awareness of the plight of Louisiana's wetlands so that this valuable resource may be preserved for future generations," explained Foret.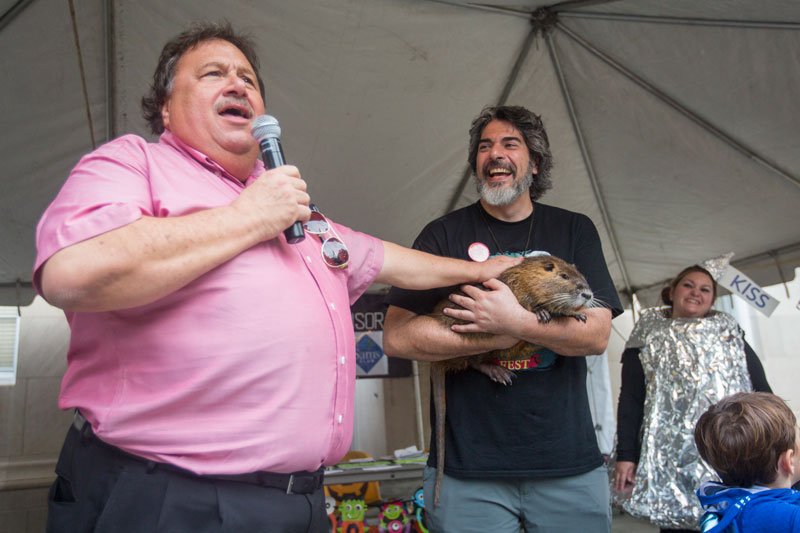 As a native of lower Terrebonne Parish in coastal Louisiana, Foret grew up in a culture-rich environment, from working on shrimp boats as a young boy to speaking Louisiana French with his grandmother. He received his bachelor's degree in English from Nicholls State University and taught English in Louisiana and later in Brooklyn, New York, before joining the Peace Corps.
He served in the Kingdom of Tonga in the South Pacific for two years, where he taught English as a second language, served as community development coordinator, and taught Tongans how to use a Louisiana cast net. He returned to the U.S. to work with several nonprofit organizations before leaving again to take a position with a disabled people's organization in Bangladesh. This work led him to work for the United Nations in the Asia Pacific region. Upon completion of this work, he returned to Louisiana to receive a master's in Public Administration from the University of New Orleans.
Additional activities and events are being planned for Geography Awareness Week by the Geography department, the MSU GIS Users Group, the MSU Library, and related student groups, including the MSU Geography Club, the Geography Graduate Group, and Supporting Women in Geography. For more information about these events, please visit geo.msu.edu.
EVENT DETAILS:
THURSDAY, NOVEMBER 16 @ 7:00 PM
BUSINESS COLLEGE COMPLEX, N130
MICHIGAN STATE UNIVERSITY
FREE AND OPEN TO THE PUBLIC
DOORS OPEN @ 6:30 PM
SEATING CAPACITY: 600
AUDITORIUM FILLED ON A FIRST-COME, FIRST-SERVED BASIS