MSU Geography Alumna Earns Early Career Award
May 23, 2023 - Britta Wellenstein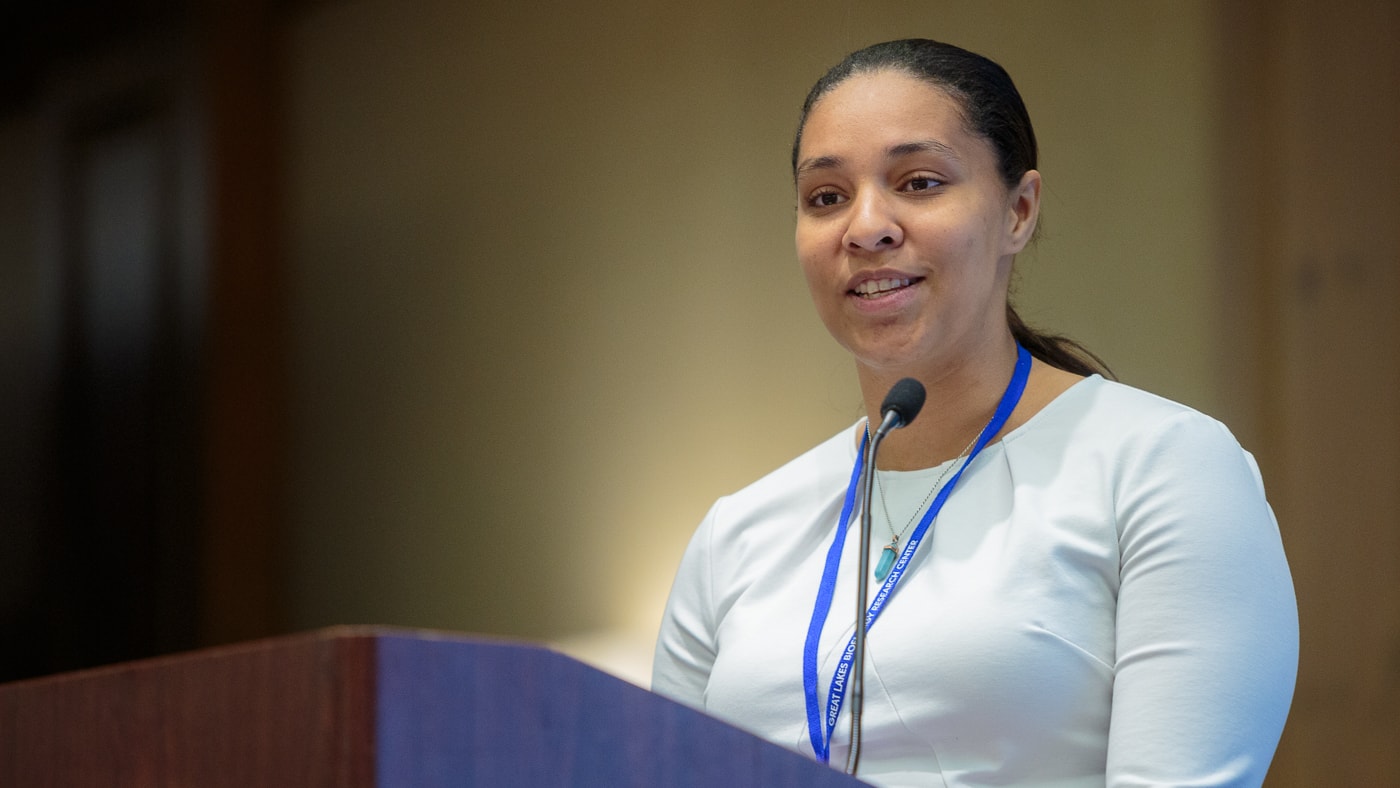 Cheyenne Lei knew she wanted to study geography from a young age. 
"I remember skipping class and reading books in the library on major geographical, environmental, and geological events, such as the Mount St. Helens volcanic eruption," she says. "I thought it was amazing how the impacts of human intervention drove the re-establishment of forests through planting techniques and natural regrowth. It made me really want to pursue geography and perform my own field experiments."
Lei went on to earn a doctorate from Michigan State University in 2022. Under Jiquan Chen, she researched how roots change as crops are rotated and root production in bioenergy crops, as well as surface light reflectance (also called albedo) from different agricultural activities and their effects on climate.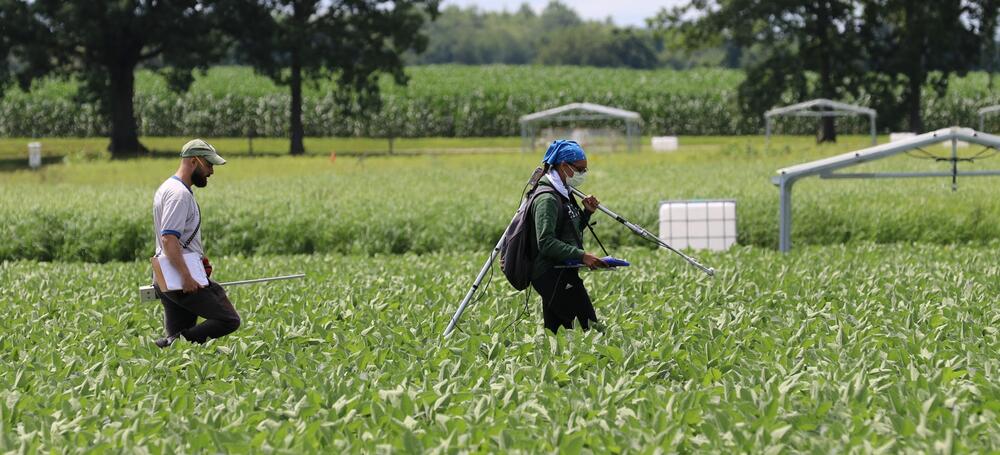 This research helps inform the impact that different crops have on the environment. For example, corn – a typical crop grown across the Midwest – absorbs more solar radiation because of its plant phenology and agronomic practices, like planting density and fertilizer inputs. This more quickly warms the soil and environment in comparison to perennial crops.
"There are other types of bioenergy crops and ecosystems native to the Midwest, like switchgrass, that we can plant on our landscape and can provide better cooling effects than that of corn," Lei says. "Understanding the fine line between sustainability and agricultural management is important in mitigating climate change."  
For her achievements, Lei was awarded the 2023 Jennifer L. Reed Bioenergy Science Award, given annually to an early career woman who has shown immense leadership in their research and significantly expanded the Great Lakes Bioenergy Research Center's research portfolio. The award, in its sixth year, honors Jennifer Reed, a microbial scientist and GLBRC project lead who died in 2020. 
Lei is thankful for what this award means, not only to her research and career but to others as well. 
"It's very awesome to hold this award as an example to other underrepresented students who are interested in going into STEM, to show them that I am here as a young female person of color who can make a difference within the community, within the university, and within academia," she says.
Originally from the Caribbean, Lei started her geography career at Northern Michigan University, where she studied earth science and was a two-time All-American in track and field. She then received her master's in geography from Western Michigan University before completing her doctorate at MSU.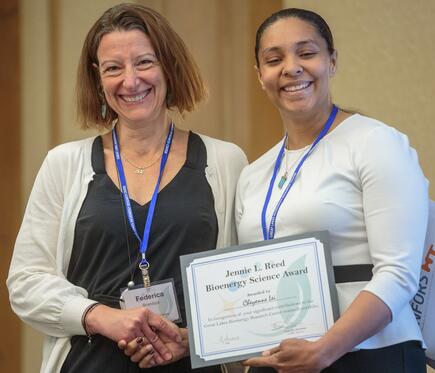 Still a GLBRC collaborator, Lei is a research fellow with the Institute of Global Change Biology at the University of Michigan, where she works to synthesize the research from her doctorate and better understand how it impacts Michigan and the contiguous United States. 
"I really believe that my research can continue to impact not only scientific research but also the community – from the person with a garden interested in sustainable native vegetation to the farmer with 50 acres of land who is interested in understanding the best type of cover crop to plant in the winter or what sustainable crops to use for bioenergy."
Lei has expanded her reach by bringing her research to the community and giving guest lectures at local high schools and universities. As she moves forward, she aims to become a tenured professor at a research institution, hoping to inspire more young scientists interested in her field. 
Learn more about Lei's life and career in her episode of the Propelling Women in Power Podcast from the Wisconsin Energy Institute.
This article written by Britta Wellenstein originally appeared on the Great Lakes Bioenergy Research Center website.