MSU Geography professor earns professional achievement award
April 11, 2023 - Kara Mackenzie
The annual Inspiration Awards highlight MSU employees, students, and Mid-Michigan community members who demonstrate inclusive action and influence in working towards gender equity and social justice.
Dedicated to gender equity and social justice work, the 2023 Inspiration Award recipients are making a difference in their own communities and far beyond. From MSU and the Mid-Michigan community, these awardees embody the values of feminist leaders and bring a unique and impactful passion to their work. This year, one Professional Achievement award and two Student Leader Inspiration Awards were given out by the Center for Gender in Global Context (GenCen) and Women*s Student Services.
Professional Achievement Award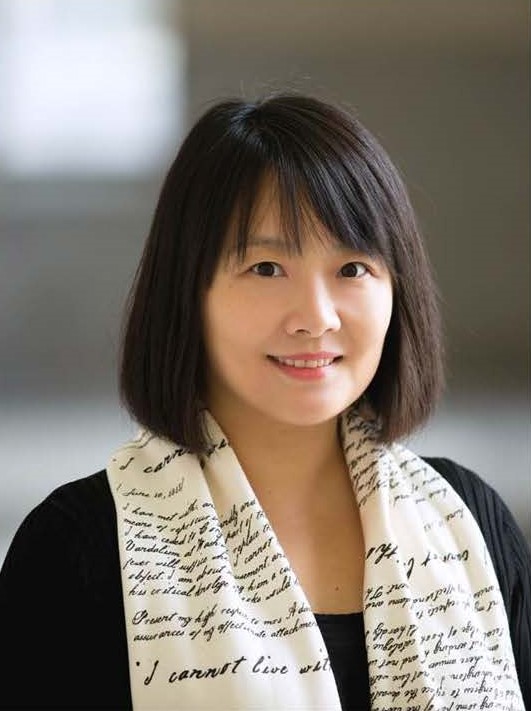 Individuals nominated for the Professional Achievement award demonstrate a unique drive and passion within their career and positively influences the culture of Michigan State University.
The 2023 awardee is Dr. Guo Chen from MSU's Department of Geography.
According to the award selection committee, chaired by Dr. Denise Troutman, "Dr. Guo Chen's tireless efforts for excellence in her field, and the above and beyond work she does to influence women positively are remarkable. She models the core values of MSU and is making a tremendous impact." 
Guo Chen has bravely and consistently championed her values, voluntarily creating inclusive community that reaches beyond her individual role and field. Guo has demonstrated remarkable growth, from an individual who didn't see herself in the academy to paving the way for others to join a field often dominated by men. Her research in poverty, inequity, and social/environmental justice is admirable and has received deserved recognition. 
During the award nomination period, Chen's strong spirit and resiliency in the quest for racial and gender justice was highlighted repeatedly by her supporters. She voluntarily took on additional leadership responsibilities at the height of the COVID controversy when those with ties to China faced hostility. It would have been understood if she'd chosen to retreat from the spotlight; instead, she rose. She made helping others find community a top priority, particularly in a field where that is not the norm.
Student Leader Awards
The Student Leader Inspiration Awards for MSU students, presented by MSU's Women*s Student Services, recognize individuals who demonstrate a commitment to advancing equity and improving the lives of women and others impacted by gender-based oppression through community engagement, research/scholarship, leadership development, and/or student activism.
The 2023 awardees are:
Angélica Ruvalcaba, Dept. of Sociology and Chicano/Latino Studies
Satija Samridhi, Dept. of Chemistry.
Angélica Ruvalcaba has been shown to be a committed citizen not only to MSU, but also to her peers. Angélica has served on the Graduate Dean's Student Advisory Council in the College of Social Science and as a Graduate Student Leader in the Sociology Collective. By engaging in these services, Angélica strives to create spaces where students can develop a sense of belonging while also thriving in their professional journeys.
Angélica is passionate about filling the gap in education and sociology of education literature in regards to counterspaces, and is invested in addressing the unequal experiences of marginalized students in higher education.
Satija Samridhi has not only made contributions to scientific endeavors during her time at MSU, but has contributed positively to several extracurricular activities. One of the initiatives she focused on was aimed at the welfare of Women Graduate students and post-docs to help close the gender pay gap and to ensure that all women students and post-docs at MSU were able to negotiate a fair salary upon graduation.
Originally published on the MSU Center for Gender in Global Context website on Monday, April 3, 2023.