Geography Awareness Week Events | November 14-19
November 9, 2022
The Department of Geography, Environment and Spatial Sciences is gearing up to bring back its celebration of Geography Awareness Week after a three-year hiatus due to the COVID-19 pandemic. Established by a presidential proclamation more than a quarter century ago, Geography Awareness Week is celebrated each third week of November. This public awareness program encourages citizens, young and old, to think and learn about the significance of place and how we affect and are affected by it.
"For nearly a decade, we've organized a variety of activities during Geography Awareness Week. Not only do we want to celebrate our love and excitement for the discipline, but it's a great opportunity to highlight the numerous career paths offered within the field and demonstrate just how much our daily lives are impacted by people, space, and place," said Ashton Shortridge, department chair and professor of Geography.
An Evening with Julie Mehretu | November 14 | 7:00 PM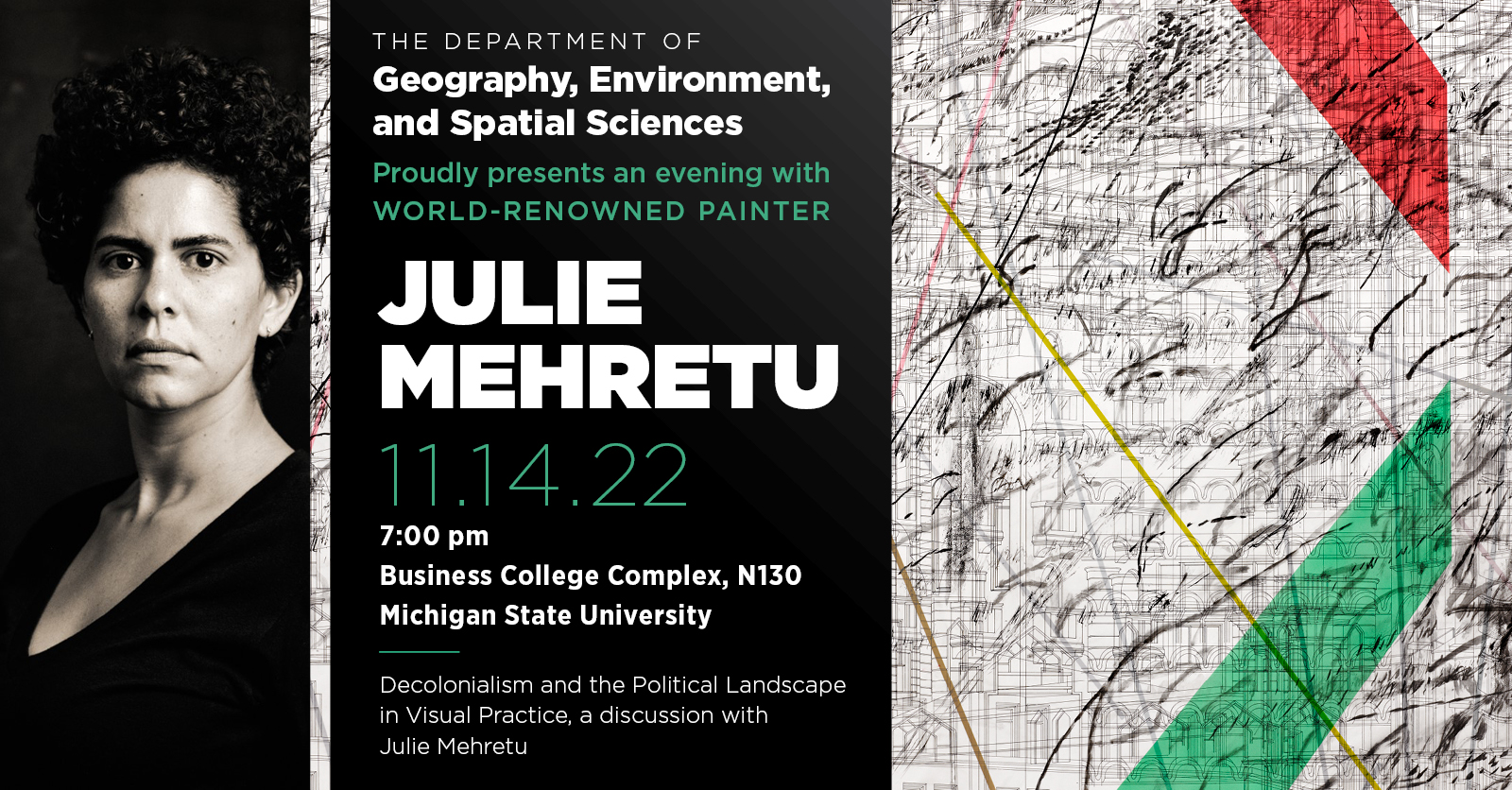 The Department will kick off the weeklong celebration with its spotlight event, an evening with world-renowned artist Julie Mehretu. Mehretu, a former long-time resident of East Lansing, will explore the intersection of geography and art during a discussion to take place at the Eli Broad College of Business on Monday, November 14, 2022, beginning at 7:00 PM. This event is free and open to the public. Doors will open at 6:30 PM, and the auditorium will be filled on a first-come, first-served basis. Click here for more details.
GIS Day 2022 | MSU GIS Users Conference | November 16 | 9:00 AM-3:00 PM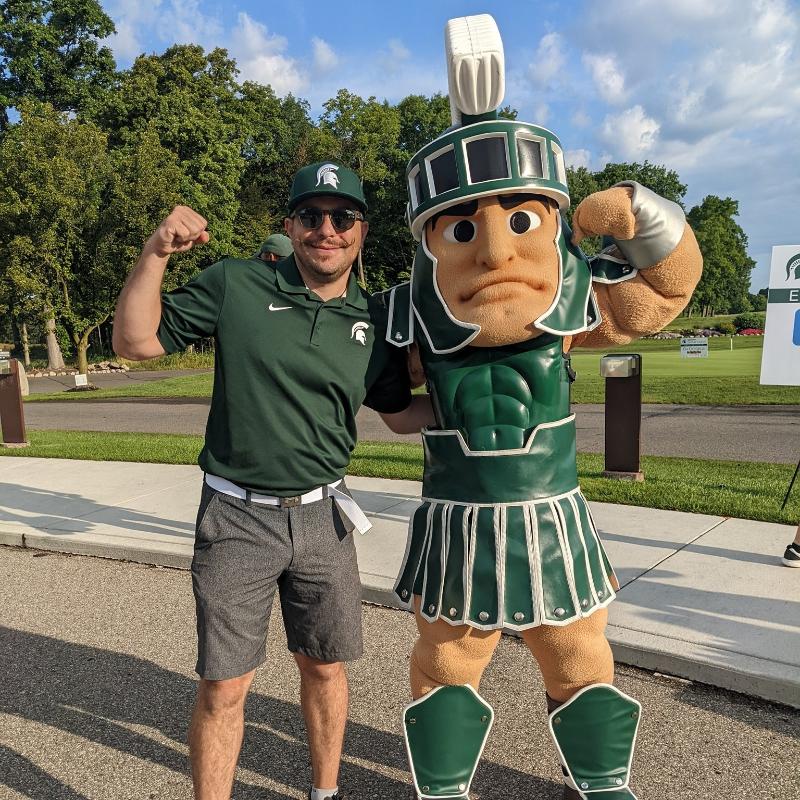 The Department also encourages those interested in learning more about geographic information system (GIS) technology to attend a November 16 conference organized by the MSU GIS User Group. Taking place on GIS Day, this one-day hybrid event will feature presentations and demonstrations from academic researchers and GIS professionals. It is open to all participants, including those from outside of MSU with any level of GIS experience. Spartan Geographer and Chair of the MSU Geography Alumni Advisory Board will provide the keynote address, and Erin Bunting, assistant professor and Director of MSU RS&GIS, will also present. Learn more and register at https://arcg.is/PvLiu0.
Additional GAW Activities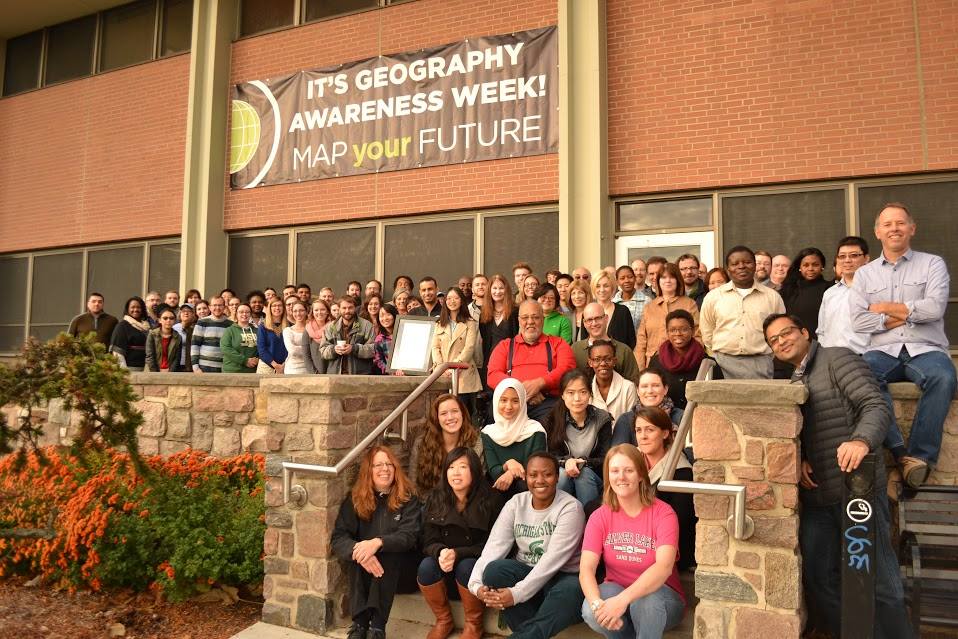 Additional activities and events will be taking place throughout the week. See below for a schedule of events organized by various groups, including the MSU GIS Users Group, the MSU Library, the MSU Geography Club, the Geography Graduate Group, and Supporting Women in Geography, among others.
Sunday | 11-13-22 | Paint the Rock
Join our GEO students as they partake in a university tradition of Painting the Rock!

Monday | 11-14-22 | Tabling at the Union
Stop by the MSU Union throughout the day to find both undergraduate and graduate students shining a spotlight on the discipline of Geography.

Tuesday | 11-15-22 | Tour at the MSU Museum | 2:30 PM
Explore the museum and learn about how a geographical perspective can strengthen our understanding of the world. Further, join SWIG [Supporting Women in Geography] as they explain the relevance of the museum's exhibit "Science on a Sphere".  
Wednesday | 11-16-22 | MSU GIS User Conference | 9 AM-3 PM
Celebrate GIS Day with the MSU Library. GEO Alumni Mike Cousins will serve as the Keynote Speaker and the Department's own Erin Bunting will present on the MSU Coastlines and People Thematic Area. Learn more and register at bit.ly/GISConference.
Thursday | 11-17-22 | MSU GEO Family Photo | 12 PM
Join your fellow Spartan Geographers on the "front porch" of the GEO building for a family portrait!
Friday | 11-18-22 | Triple G Colloquium | 4 PM
Wrap up GAW with the Geography Graduate Group for "Whither the Global Arctic?-- a virtual colloquium session with Dr. Mia Bennett. Learn more and register. 
Please direct any questions to geo@msu.edu.