Geography Alumna Wins with Pins: Representing Tennessee in an Alternative Way
October 18, 2022 - Alexander Gustanski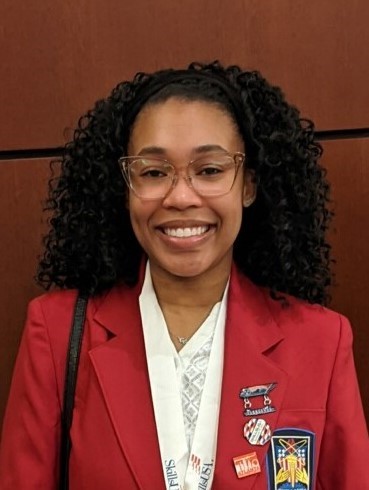 An alumna from the Michigan State University Department of Geography, Environment and Spatial Science recently won a Skills USA statewide graphic design contest. Kyeesha Wilcox, who received her master's in geography from MSU in 2020, cited her time in East Lansing as a significant inspiration for her victory. 
After completing her bachelor's in global studies at Middle Tennessee State University, Wilcox, a native of Tennessee, came to MSU to pursue a master's degree. During her graduate studies, she took a class in cartography which served as her introduction to the fusion of geography and design. She also gained experience in the field of quantitative research and visualizing data while working as a research and teaching assistant.
After graduating and returning to her home state, Wilcox searched for a job and noticed that many mapping jobs require a background in graphic design. In response, Wilcox enrolled in a digital graphic design program at the Tennessee College of Applied Technology-Murfreesboro (TCAT). Towards the end of the program, Wilcox designed a pin to compete in a Skills USA graphic design competition, with the prompt of designing a pin to represent Tennessee in an alternative way. 
The design ethos of the pin is that it serves as "a conversation starter, a souvenir of personal growth, and a reminder that our training, teaching, and support are building up our state for the better." The idea of "building up" the state is conveyed through the repeating motif of slanted bricks colored after the state flag.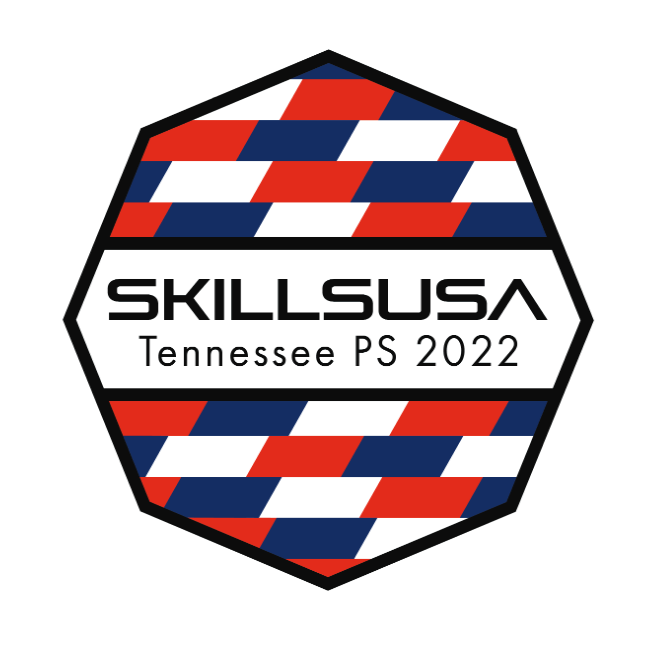 Every detail of the design was thoughtfully considered. "The pin design has a few geography "Easter eggs." The outer shape is an octagon meant to alternatively represent the eight states that Tennessee borders. The inner shapes are also slightly slanted to give an abstract representation of the shape of the state," explained Wilcox.
Wilcox also cited pictorial maps and sports data maps for helping her assign pictures to represent place and used connecting shapes to create the bigger picture--a design concept inspired by her studies at MSU. 
Wilcox went on to represent Tennessee at the national level, where her pin design took second place. Wilcox is "in shock" about her victory. 
Click here to learn more about the design elements, inspiration, and the process Wilcox used to create this award-winning piece.