MSU Geography Alumnus Offers Real-World Advice to Esri Young Professionals Network
September 13, 2022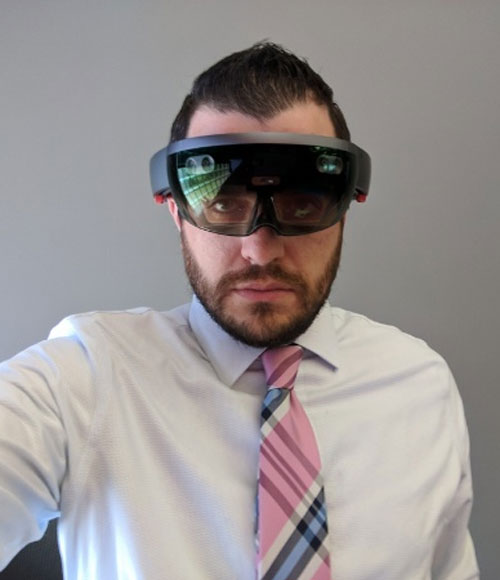 MSU Geography Alumnus Michael Cousins (Class of '07) is no stranger to building relationships and understanding the power of networking and professional development opportunities in the ever-expanding world of GIS. His willingness to serve as a leader and mentor to young professionals is exceptional, and he was recently featured by the Esri Young Professionals Network (YPN) in their Faces of YPN series for his efforts.
Cousins is a GIS Practice Leader and Director of Geographic Information Systems (GIS) technology at architecture, engineering, and planning firm OHM Advisors. OHM Advisors is an Esri partner that focuses on Advancing Communities for our various clients across the public and private sectors. Cousins also serves as the Board Chair of the Alumni Advisory Board for the MSU Department of Geography, Environment and Spatial Sciences. Cousins is also actively involved in several volunteer endeavors, including serving as a board member of the Michigan Communities Association of Mapping Professionals (MiCAMP), a GIS advisory board member for the Frederick Douglass Academy for Young Men, and an industrial mentor for the Geospatial Technologies Talent Consortium (GTTC).
Click here to read more from his inspiring Ersi Faces of YPN interview with Alexa Vlahakis. The YPN series provides firsthand advice to young pros entering geospatial technology careers from various industries.