MSU Scientists Partner with Kazakh Universities to Expand Environmental Science Curriculums and Networking Opportunities
July 19, 2022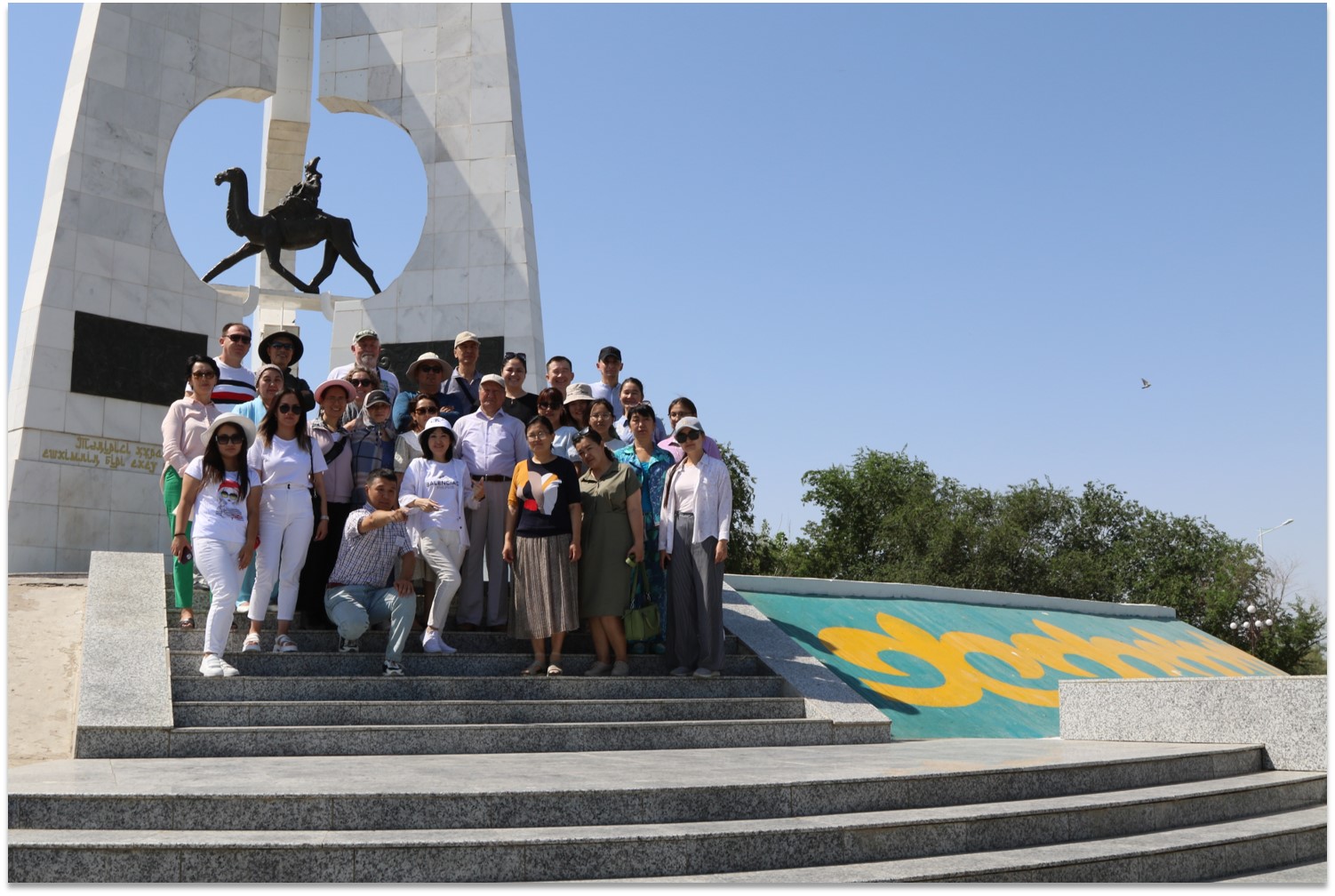 Last month, Michigan State University professors Jiquan Chen, Peilei Fan, and Norman Graham traveled to Kazakhstan to participate in a unique program designed to assist universities in rural areas of the country with developing and delivering core ecology and environmental science courses. The trio joined additional professors from George Washington University, University of South Dakota, University of Maine, and Pace University for an intensive two-week itinerary to deliver training, educational materials, and field equipment to more than 50 participants from five different universities.
"Planning for the program started late last year. We were particularly interested in targeting junior faculty members from the five participating universities. Our goal was to help them understand how we teach core ecology and environmental science classes at US universities," said Dr. Chen, a professor of Geography in the Department of Geography, Environmental and Spatial Science and member of the Center for Global Change and Earth Observations. "In addition to offering lectures and hands-on exercises in the classroom and the field, we also encouraged our students to take leadership in developing a class portfolio, collecting activity photos, and initiating discussions on potential future collaborations for research and education and possible scholar exchanges."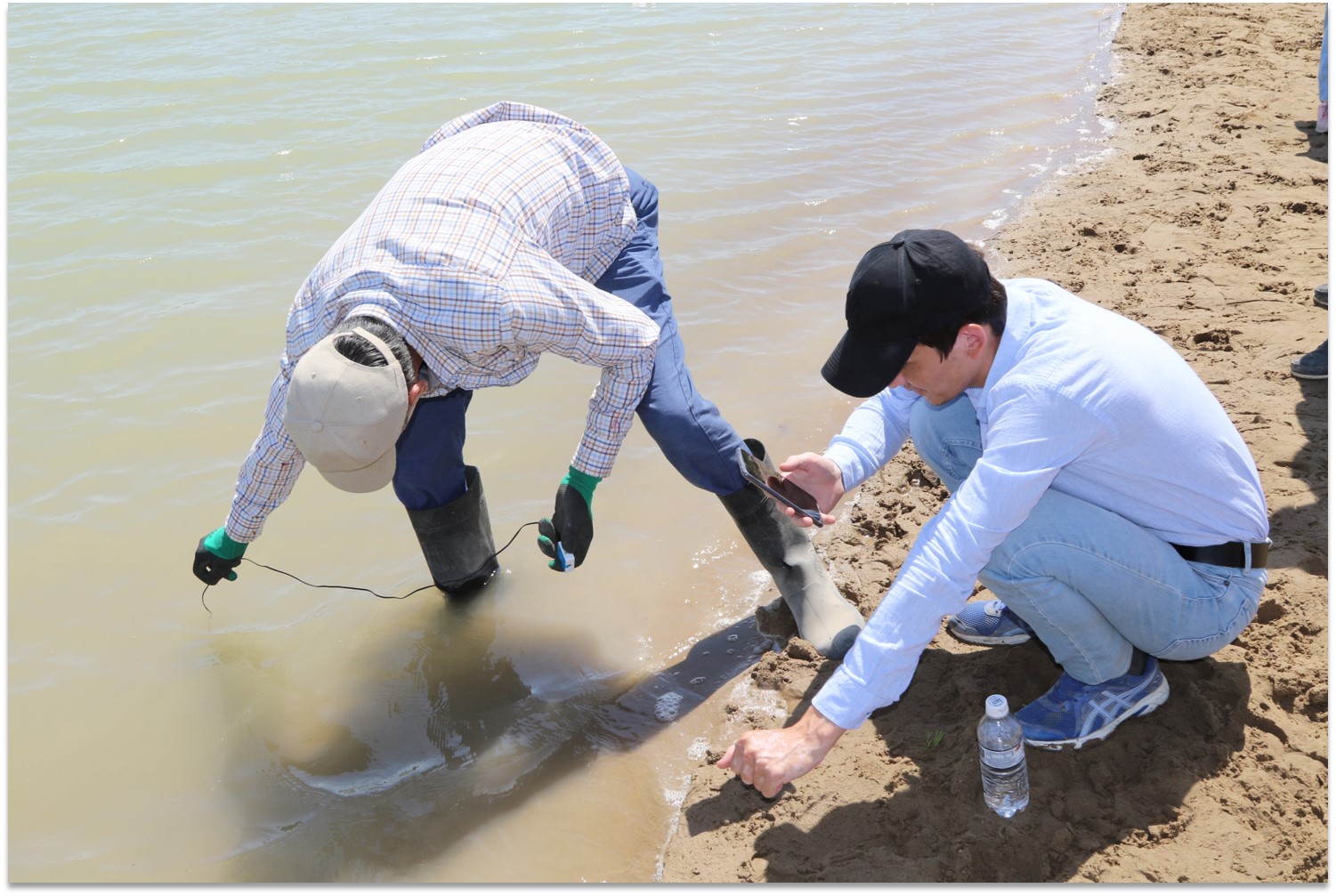 The US team also helped to establish five working groups among the participants. Each group is composed of individuals from different universities, backgrounds, and experiences. "We feel hopeful that these working groups will inspire ongoing opportunities for networking and future collaborations between participants," said Dr. Fan, the Interim Director for the Center for Global Change and Earth Observations and a professor of Urban and Regional Planning in the School of Planning, Design and Construction. Several US team members have been conducting research in Kazakhstan and other areas across Eurasia for some time, especially through projects sponsored by the Land Cover and Land Use Change Program (LCLUC) of NASA, the Central Asia Research Information Network (CARIN), and other relevant groups. "I'm excited to see what future projects and publications result from these new and strengthened networks and relationships."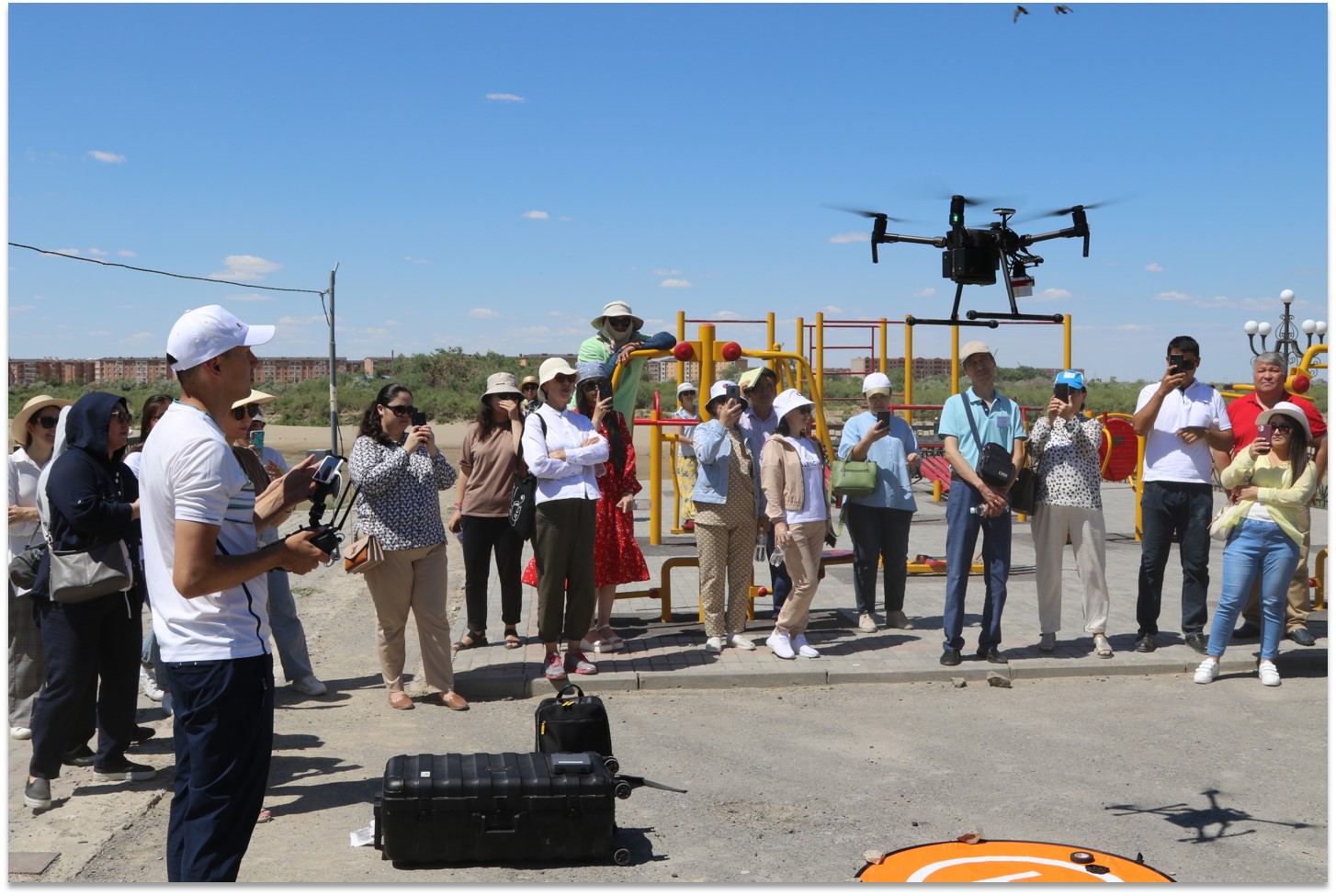 "The lectures and classroom activities provided participants with a solid understanding of how Kazakh instructors can effectively incorporate ecology and environmental science content in their graduate and undergraduate courses," said Dr. Graham, professor of International Relations at MSU's James Madison College for Public Affairs. "But the field experiences were particularly enjoyable. It was gratifying to see how readily participants applied new concepts and technologies from the lectures and classroom activities to their existing curriculums."
The "Advancing Key Curriculums of Ecology and Environmental Sciences for Regional Universities in Kazakhstan and Beyond" program partnered with Korkyt Ata University and was funded by the American Councils for International Education and the Central Asia University Partnerships Program (UniCEN). For more information, visit   https://workshopkzusa.korkyt.kz/.
Photos courtesy of Jiquan Chen.