Geography Alumna Earns Postdoctoral Diversity Enrichment Fellowship
June 17, 2022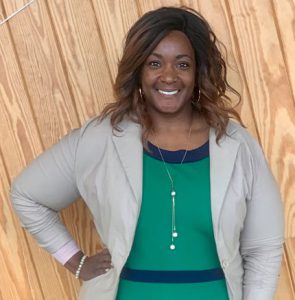 Congratulations to Demetrice "Dee" Jordan, an alumna of the Department of Geography, Environment and Spatial Sciences and the Environmental Science and Policy Program at Michigan State University, for being named a 2022 Postdoctoral Diversity Enrichment Program Fellow (PDEP) by the Burroughs Wellcome Fund. The PDEP provides a total of $60,000 over three years to support the career development activities for underrepresented minority postdoctoral fellows in degree-granting institutions in the U.S. or Canada whose training and professional development are guided by mentors committed to helping them advance to stellar careers in biomedical or medical research.
Dr. Jordan is currently serving as a Research Fellow in the Department of Global Health and Social Medicine at Harvard Medical School. She earned a dual-major Ph.D. in Geography and Environmental Science Policy from MSU in 2020.
Learn more at https://www.bwfund.org/news/2022-bwf-postdoctoral-diversity-enrichment-program-fellows-announced/.