MSU Geography Ph.D. Student Lands Multiple Awards
March 10, 2022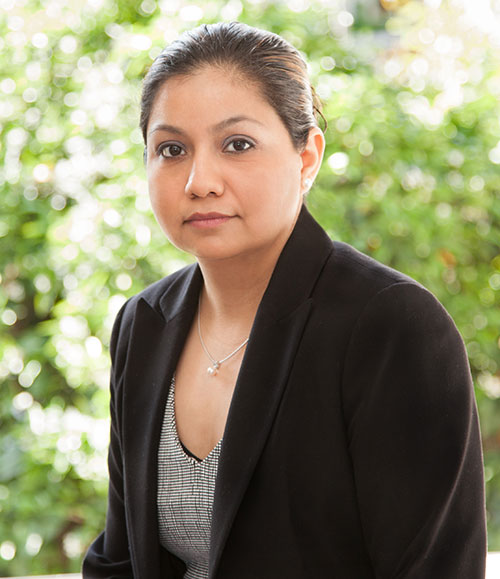 If Ana Rivera-Rivera were a sports star, we might call her latest accomplishment a hat-trick or a trifecta or a triple crown. But Ana Rivera-Rivera is not a sports star. She is a geography star. And the Department of Geography, Environment and Spatial Sciences at Michigan State University extends a hearty congratulation to this outstanding Spartan Geography Ph.D. student for a series of three awards she has landed in the past few weeks.
First on this impressive list of recent accomplishments is the Mary Louise Gephart Donnell Fellowship. This fellowship is open to MSU graduate students in good standing studying or researching a discipline related to human environment and design. Mary Louise Gephart Donnell and her husband, John Washington Donnell, were instructors at Michigan State University. Mrs. Donnell taught home economics. From 1960-1969, she was Chairperson of the Department, then known as the Department of Textiles, Clothing, and Related Arts. The original purpose of the Fund was to provide fellowships in the Department of Human Environment and Design in the College of Human Ecology. Since those units no longer exist, the fellowship is now open to MSU graduate students in any discipline related to human environment and design. A maximum of six fellowships are awarded each year.
Ana was also recently notified that she has also been awarded the Julian Samora Endowed Scholarship. This scholarship, named in honor of Dr. Julian Samora, supports two students (one Graduate and one Undergraduate) engaged in scholarly activities focused on Latino/as in Midwestern communities. In 1953, Julian Samora was the first Mexican American to earn a doctorate in sociology and anthropology in the United States. His innovative work included being among the first to conduct research about the people living on the U.S.-Mexico border and research on Latinos living in the Midwest.
And last but not least, Ana also received the RAND Graduate Student Summer Associate Fellowship. RAND's Summer Associate Program introduces outstanding graduate students to RAND, an institution that conducts research on a wide range of national security problems and domestic and international social policy issues. The program receives several hundred applications each year but places only a small handful of students in each cohort. The selection process matches potential Summer Associates with mentors and projects based on their skills, interests, and expertise. Summer Associates work on currently funded projects that have the capacity to support a Summer Associate's work.
Congratulations, Ana! Well done. We are proud of you!