Judy Olson, Past Department Chair and Professor Emerita, Named 2021 AAG Fellow
January 21, 2022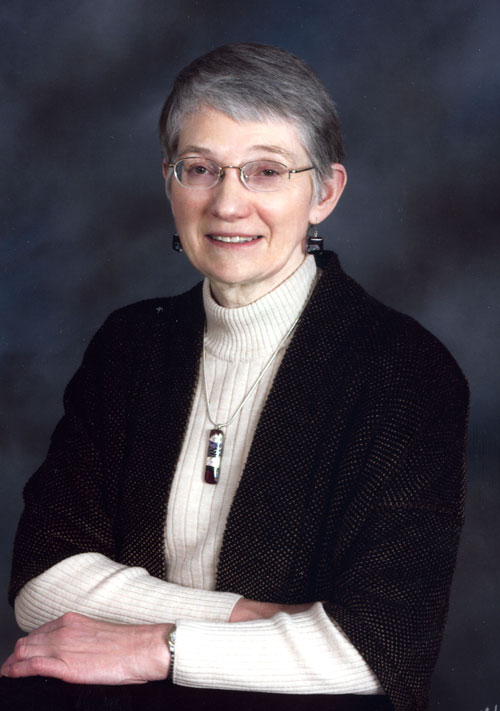 The MSU Department of Geography, Environment and Spatial Sciences offers hearty congratulations to past Department Chair and Professor Emerita Dr. Judy Olson on being named a 2021 Fellow by the American Association of Geographers (AAG). The AAG Fellows program recognizes geographers who have made significant contributions to advancing geography.
Dr. Olson's career has been highly distinguished as a leader in cartographic research, especially in the fields of quantitative mapping, cognitive cartography, inclusive design, and her explicit focus on improving access to cartographic information for people with disabilities.
Dr. Olson has also been widely recognized for her teaching and mentoring, as well as her scholarship and teaching cartography. She is noted for the breadth of her leadership roles in the discipline, both as the first (and still only) female Geography Department Chair at Michigan State University. She also served as AAG Vice President, President, and Past President (1994-97), on the AAG Cartography Specialty Group, on several AAG committees at the national and regional levels, as well as in the leadership of the International Cartographic Association. Throughout her career, Olson has been an advocate for and selfless mentor to women in geography.
"I join an august group that includes Dr. Julie Winkler and Dr. Joe Darden plus graduates of this department Dr. Mark Schwartz and Dr. John Harrington, former faculty member Dr. Stan Brunn, and many other colleagues who have been inspiring and that I have admired through the years," said Dr. Olson. "I feel honored—and very humble—looking at the lists!"
The Geography Department joins the AAG in recognizing Dr. Olson for her extensive scholarship, mentorship, and leadership and celebrates this appointment as an AAG Fellow. "Judy Olson is one of the first women to earn a Ph.D. in Cartography, and her scholarship on how people can better use maps and think about geographic spaces has been creative and pioneering, from experimenting with raised dot maps for sight-impaired people to exploring how people think about wayfinding using magnetic resonance imagery (MRI) technology. She has been a true leader in our field and has mentored graduate students who went on to also play influential roles in Geography," said Ashton Shortridge, Interim Chair for the MSU Geography Department. "More personally, Judy has been a valued colleague and friend to me: she encouraged me to apply here at MSU back when I was a graduate student, and, as we were both night-owls, Judy and I had many conversations after most people had left for the day. I'm thrilled to see the AAG recognize Judy as a 2021 AAG Fellow."
In addition to honoring geographers, AAG Fellows serve the AAG by contributing to AAG initiatives, advising on AAG strategic directions and grand challenges, serving on AAG task forces or committees, and/or by mentoring early and mid-career faculty. Similar to other scientific organizations, the honorary title of AAG Fellow is conferred for life. Once designated, AAG Fellows remain part of this ever-growing advisory body.
To learn more, please visit http://news.aag.org/2022/01/aag-announces-2021-class-of-aag-fellows/.