Michigan State University experts say Great Lakes water levels down, but the threat is far from over
June 7, 2021 - Press Release
MSU geographers are studying how to help coastal communities, while calling on citizen scientists around the region in new, first of its kind, volunteer program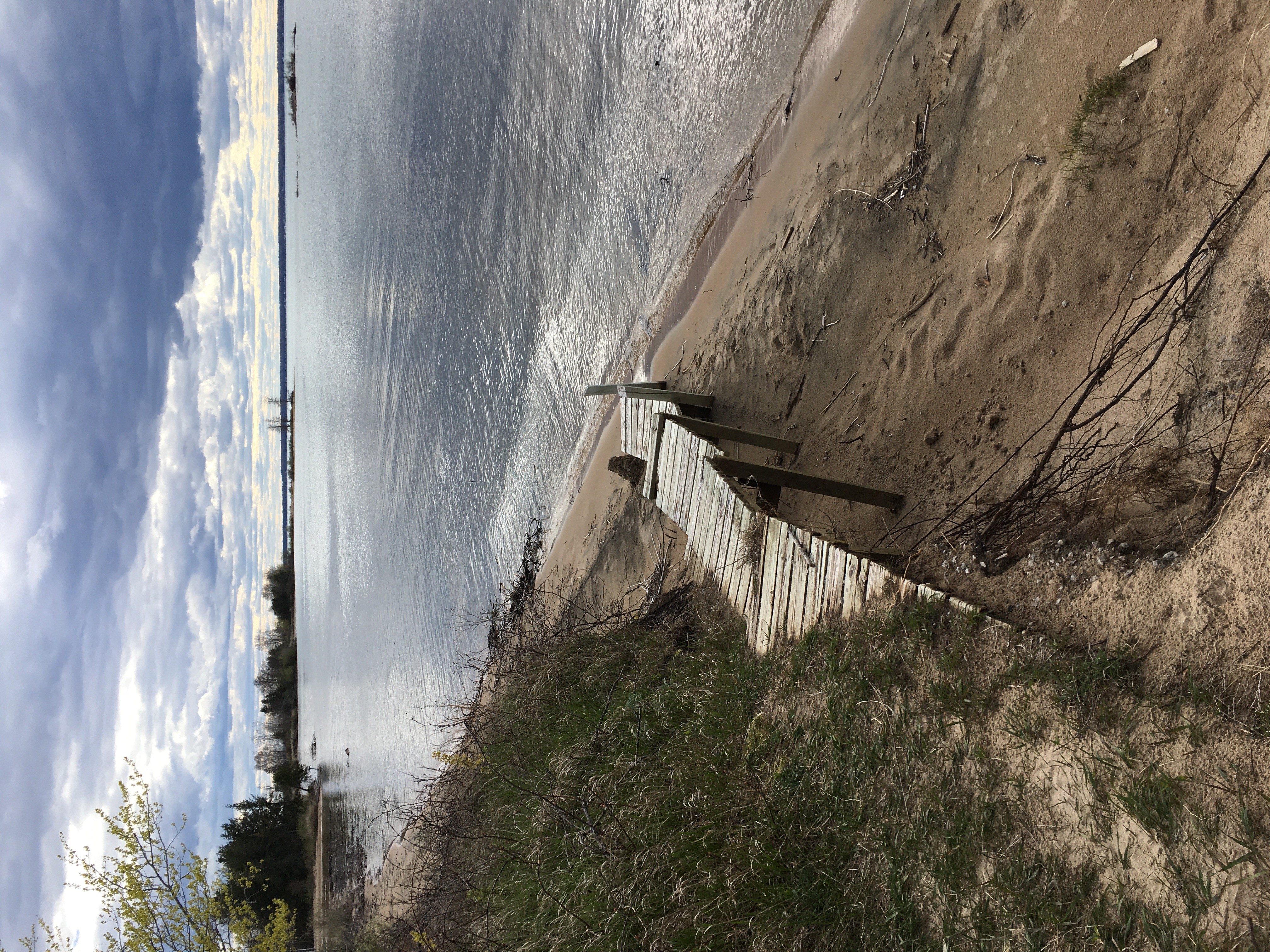 East Lansing, MI—Researchers at Michigan State University studying the interplay between water levels and erosion say some sandy beaches will be wider this year, but due to erosion, Great Lakes coastlines will not look the same as they did a decade ago, and more challenges could be coming.
"Right now, no one really knows if that sand is just sitting out in the lake waiting to come back to the beaches and dunes as lake levels fall, or if it's been lost from the system into deep water," explained Ethan Theuerkauf, an assistant professor in the Department of Geography, Environment, and Spatial Sciences in the College of Social Science at MSU.
"Our research indicates erosion rates jumped significantly due to how quickly the lake levels rose as opposed to just how high they rose. Given that climate change is likely to increase the variability in lake levels moving forward, we anticipate that we will see sustained habitat loss, especially without intervention," said Theuerkauf. 
To help, MSU researchers are now enlisting the help of drone-flying citizen scientists in the communities of South Haven, Manistee, Marquette, Manistique, Chikaming, and Iosco to better understand how and why coastal landscapes change across time.
Under a grant from the National Science Foundation Coastlines and People program, the team is piloting a citizen science program to equip and train volunteers, some of whom are impacted by coastal erosion, to fly drones and use other geospatial technologies to assist in monitoring and collecting data to better understand coastal change, especially changes brought about by storms.
"Because these sorts of changes can present major challenges for people living and working along our coastlines, we're working on a variety of projects to better equip citizens and communities with the information and tools they need to address these challenges," said Elizabeth Mack. Mack is an associate professor in economic geography at MSU and works with coastal scientists like Theuerkauf.
Mack and Theuerkauf are also collaborating with Erin Bunting, an assistant professor of geography and the director of Remote Sensing & Geographic Information Systems (RS&GIS), the University's unit providing geospatial technology services. "It's really exciting to see how concerned citizens are stepping up to help us expand our monitoring ability and capacity for data collection and observation," explained Bunting. 
Interviews are available. Please contact Diane Huhn at huhndian@msu.edu or 269-331-0937 for details. 
###
About the College of Social Science at Michigan State University: Our Science transforms the human experience and inspires leaders. We are working to advance engaged learning and societal well-being through academic excellence and top tier research. Learn more at socialscience.msu.edu.
Michigan State University has been working to advance the common good in uncommon ways for 160 years. One of the top research universities in the world, MSU focuses its vast resources on creating solutions to some of the world's most pressing challenges, while providing life-changing opportunities to a diverse and inclusive academic community through more than 200 programs of study in 17 degree-granting colleges.