Enrollment Opening Soon for Undergraduate onGEO Summer Sessions
March 9, 2021
Enrollment opportunities for our slate of Online Geography (onGEO) Summer Undergraduate courses is right around the corner. Enrollment by appointment begins March 15, and open enrollment begins March 23.
During the summer, we offer courses during the first and second sessions for Undergraduates. See our course offerings below.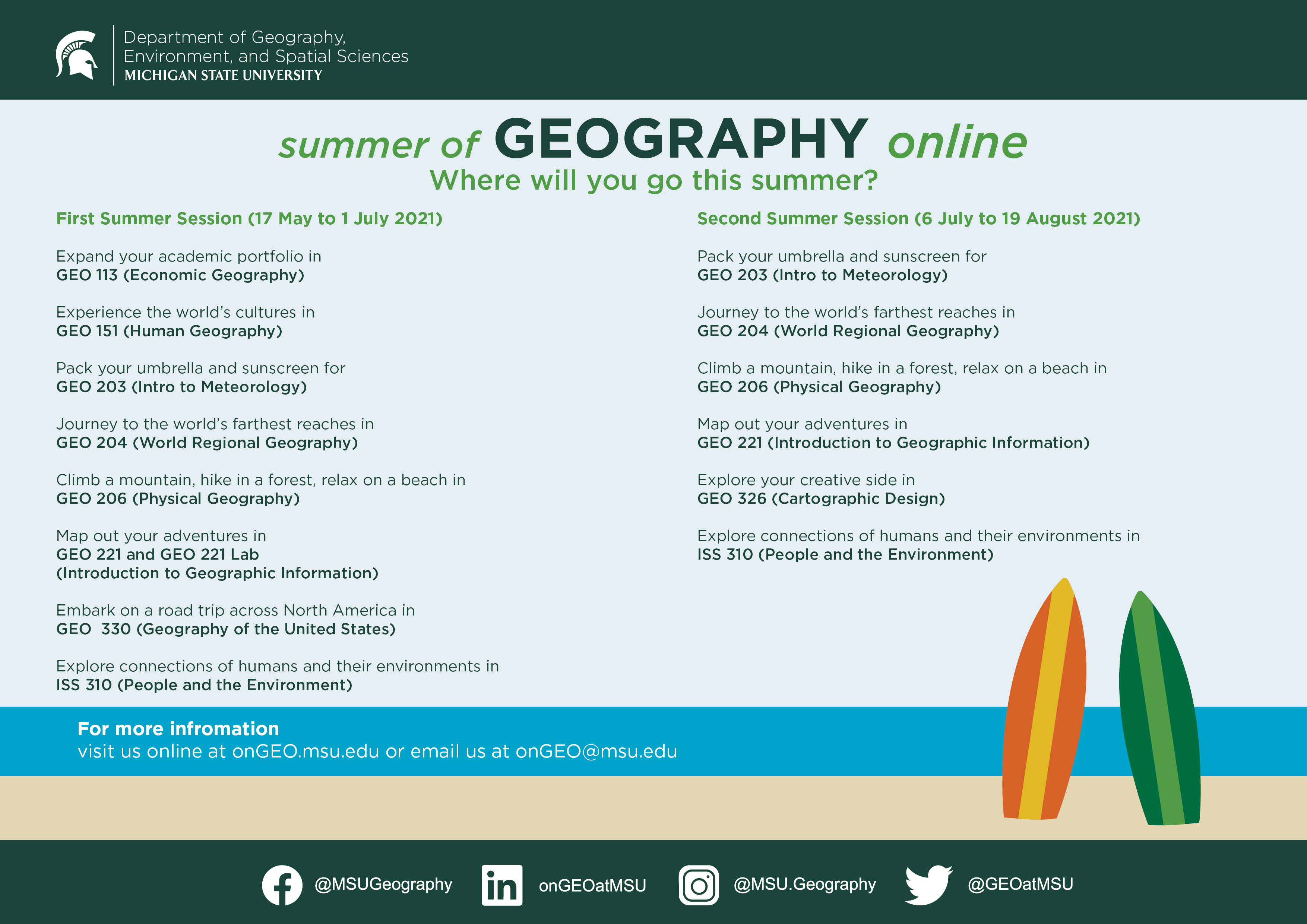 ---
onGEO is a working group of the Department of Geography, Environment, and Spatial Sciences at Michigan State that develops and administers the Department's online course offerings. To find out more, visit https://ongeo.msu.edu/.
Contact:
Julie Bookout, onGEO @Michigan State University
hillijuli@msu.edu