Congratulations to Jiquan Chen for being a recipient of the William J. Beal Outstanding Faculty Award
January 6, 2020
Beal Awards | MSUToday | Michigan State University January 17, 2020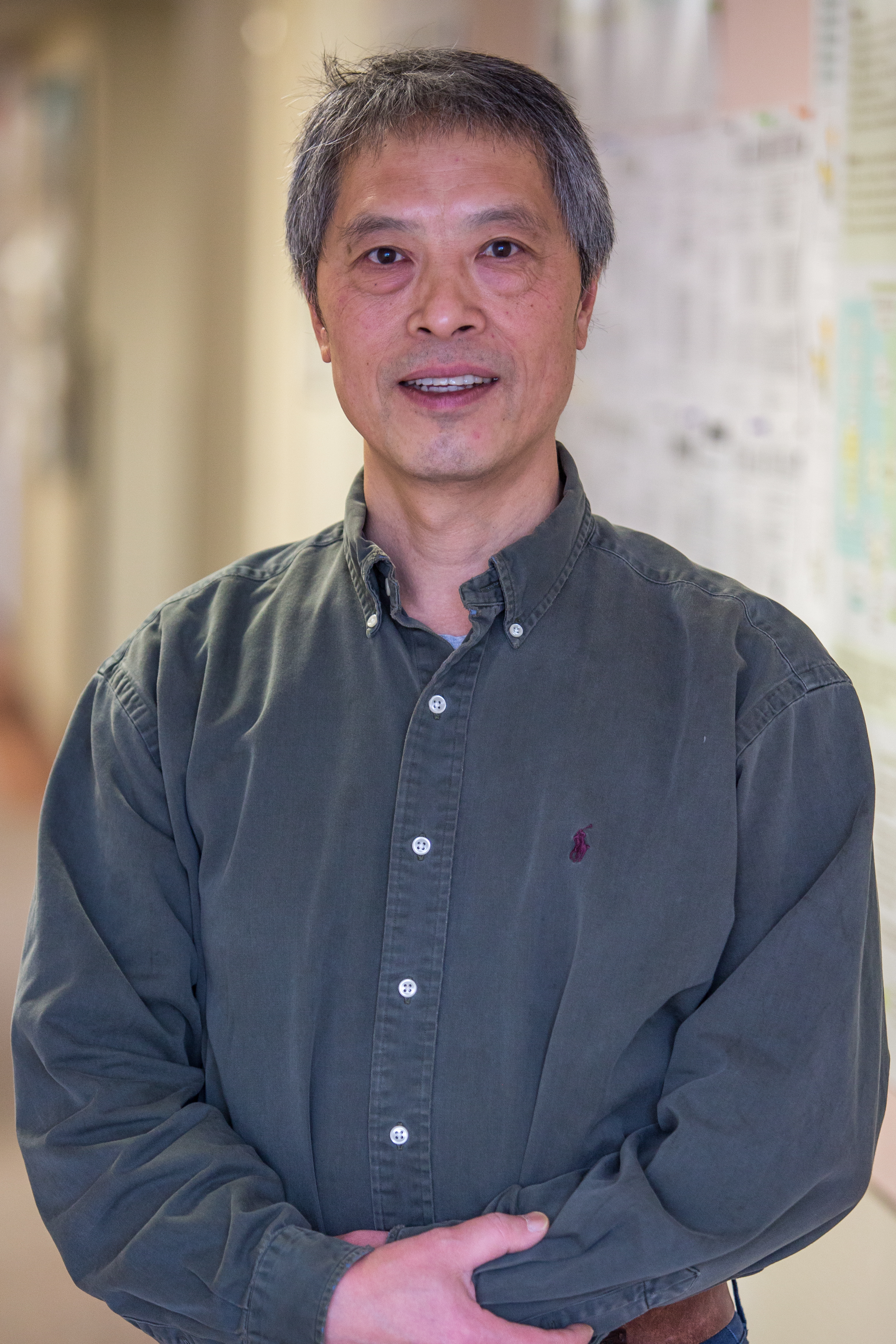 Jiquan Chen
Center for Global Change and Earth Observations
Department of Geography, Environment and Spatial Sciences
College of Social Science
Chen is one of the leading ecosystem scientists and geographers in the world. In this era of extensive and rapid environmental impacts, Chen's research lies at the cutting-edge of ongoing efforts to measure and to monitor the pace and spatial distribution of change. His research is inherently multidisciplinary and focuses on ecosystem science and landscape ecology across the globe in diverse ways, including edge effects in fragmented landscapes, carbon and water fluxes in the ecosystem, and the assessment of human-environment interactions. His work has major implications for important real-world issues, including landscape and stream management, the impact of grazing on grasslands and the institutional regulations of urban systems.
An example of Chen's work was his contribution to the Forest Summit on Ecosystem Management organized by President Clinton in 1993, where his research on edge effects and the relationship to the riparian zone was used. More recently, he established the U.S.-China Carbon Consortium that integrated the FLUXNET communities of the two countries. 
Chen has published 12 books and more than 400 peer-reviewed articles in such journals as "Ecosystems, Landscape and Urban Planning," "Nature," "PLOS ONE" and "Remote Sensing of Environment" — 170 of them since arriving at MSU in 2014. He has obtained approximately $28 million in grants, many from NASA and the National Science Foundation. 
Chen has been an outstanding mentor, having graduated 18 doctoral and 20 master's students. His doctoral students have obtained excellent positions in such places as the Chinese Academy of Sciences, the Lawrence National Lab, the University of Alberta, the University of Wisconsin and the World Bank. 
Chen has been a peer reviewer for numerous journals and has served on approximately 20 journals' editorial boards, including as editor-in-chief for Ecological Processes since 2016. He has been a lead editor for two book series, "Landscape Ecology" and "Ecosystem Science and Applications." Chen has been recognized with several prestigious awards, including being named a fellow in the Ecological Society of America in 2011 and the American Association for the Advancement of Science in 2014.
For his many accomplishments as a scholar and mentor and his extensive service to MSU and his profession, Jiquan Chen is richly deserving of the William J. Beal Outstanding Faculty Award.